Gaming headsets are an often overrated category of technology products. It's not hard to learn that they affect your level of engagement in the game, but many other factors contribute to an individual gaming experience. Some have nothing to do with your headset, while others rely on: The acoustics of your room, the equalizer settings when playing FPS games, the playback quality of your 10-driver headset, or the noise made by your family or neighbor that affect the sound output and; therefore, your game enjoyment.
One aspect that is usually difficult for the end user to understand (either by the specifications given or by the owner's manual) is how good is the sound, given certain acoustic properties of the headphones. How is the sound reproduced? Is it stereo or surround sound? Does it use Dolby Atmos or DTS Headphone: X? How do you know what to look for in a headset with so many technical terms and nerd lingo to understand? What's harder to understand is that different headphones reproduce sound differently, sometimes with dramatic results.
Chapter 3 discusses the acoustics of your gaming headsets, gaming room treatment, and other methods of enhancing your gaming experience. It attempts to simplify the confusion caused by the sheer number of technical terms and acoustical principles used in the game audio market.
Stereo Gaming Headsets – Headphones with 2 channels of sound
A stereo gaming headset is a pair of headphones with two channels of sound. Each of the sound channels is delivered via a speaker, and each earpiece has one speaker.
Stereo headphones are the most commonly used in the audio industry. 99% of the headphones you see in the stores are stereo headphones. But why are they so popular, and how great are stereo headphones compared to true surround sound headphones with multiple drivers when it comes to gaming?
Why are Stereo Headphones Better Than Surround Sound Headphones?
The answer is quite simple: Stereo headphones are the most reliable and deliver the most natural sound. Besides, the perspective of sound isn't altered via software or multiple smaller drivers with different placements.
Surround sound is a form of audio reproduction that creates the sensation of an encompassing sound field around the listener. It uses either virtual surround sound, which simulates the effect of virtual speakers placed near the ears, or true surround sound via multiple channels (usually three, five, or seven) to enhance and add dimension to the audio in a way that gives greater "realism" and depth to it.
Why Choose Stereo Headphones?
There are numerous reasons why you should choose a stereo headset rather than a surround sound headset for gaming. For one, it will be much less expensive, and this is important not only if you're on a budget but also if you want to gift a gaming headset to a dear friend.
Another reason to go with a stereo headset is adaptability. Because most surround sound gaming headsets are simple stereo headsets that come with software that emulates surround sound, any gaming headset can get surround sound by buying a tool like Boom 3D or Equalizer APO or Windows Sonic or even if your sound card offers 5.1/7.1 surround sound with an interface to the audio settings.
In short, stereo headphones have a lot in their favor:
Provide a more natural listening experience.
Can easily provide a "surround sound" experience via software.
The stereophonic image helps you locate sound sources more accurately.
Stereo headphones are much cheaper.
These are the reasons we recommend using stereo gaming headsets for those who care about audio quality and immersion – not just for those who want to enjoy their favorite music or movies.
Stereo Headphones Drawdowns – Minimal to Non-existent
As far as drawbacks go, stereo headphones can only be inferior in terms of positional accuracy when compared with well-implemented 7.1 virtual surround sound gaming headsets like Asus ROG Theta 7.1, which does help you pinpoint the location of a sound source much faster and more accurately than other stereo gaming headsets. On the other hand, the best stereo headsets with an open-back design can provide a similar experience to virtual surround headsets without the additional cost.
Best Stereo Headphones You Should Buy As a Gamer
The best stereo headphone for music lovers and gamers alike are Sennheiser HD 599 with detachable cable and fantastic accuracy and soundstage or Sennheiser HD 569 for those who prefer to play with closed-back. For wireless gaming headphones, check out the Audeze Penrose Wireless headset, HyperX Cloud II Wireless, and SteelSeries Arctis 7.
Many headsets offer a good soundstage and positioning. But even more, professional studio and hi-fi headphones exist that offer better quality for a much lower price than headphones designed for gaming. The AKG K712 Pro and Q701 are exemplary examples of accurate positioning and imaging.
Stereo Headsets vs. Dual Driver Headphones with 7.1 Virtual Surround Sound
Dual driver over-ear gaming headphones can be true surround sound headphones since they have two drivers in each earcup, but the surround sound effect is virtualized. So what you get is essentially a pair of headphones with mediocre surround sound but not the best sound quality or spatial experience.
Suppose an audio salesperson offers to buy an XPG Precog Dual Drivers or an unknown Nulliplex gaming headset with dual drivers. In that case, you know you're being sold something inferior to stereo headphones.
Interestingly, you get better sound quality from a pair of dual-driver headsets than from multi-driver gaming headsets that have 5 or more drivers. Surround and overall sound quality is not proportional to the number of drivers. Dual-driver over-ear headphones are closer to stereo headphones than Razer Tiamat 7.1 and Asus ROG Centurion 7.1 and perform better because there are fewer technical difficulties with crossover frequency.
That said, stereo headsets are better than dual driver headsets for gaming because they are cheaper, and the stereophonic image gives you better localization of sounds and soundstage.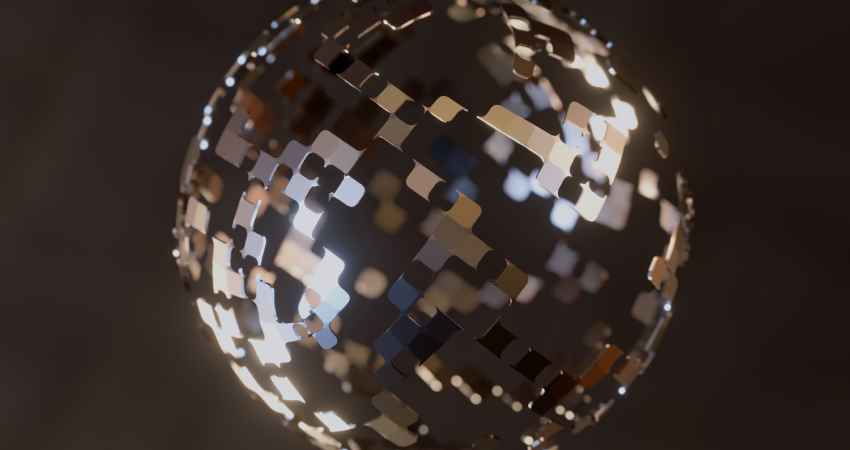 Surround Sound – Gaming Headsets with Digital Simulated 3-Dimensional Sound
Introduction to Virtual Surround Sound Headphones
Virtual surround sound is a software-based solution that uses digital signal processing (DSP) to simulate surround sound effects for headphone listeners. The technology relies on stereo speakers located within the headphones to produce the sound effect while software tweaks it for optimal playback. The result is a far-from-perfect but always improving, increasingly realistic representation of true surround sound.
Dolby Atmos or DTS, for instance, manipulate the volume, sound delay, and frequency of the headphones to simulate a 5.1 or 7.1-channel audio experience, giving the illusion of sound coming from above, below, or straight ahead. This technology was designed for home theaters and took the experience to a whole new level, but it only works when multiple speakers are placed around the listener. With headphones, this is not possible, so virtual surround replicates Atmos systems with partial success.
HRTF and HRIR – Technologies Behind Virtual Surround Sound
Besides the various surround-sound technologies, there are other techniques that games implement to achieve virtual surround sound. Some of these are called Head-Related Transfer Function (HRTF) or Head-Related Impulse Response (HRIR). Technologies like Dolby Atmos and DTS use similar techniques like HRTF and additional proprietary algorithms to trick your brain into hearing more sound cues from different directions in virtual space.
These processes are developed by professional headphone engineers to create a three-dimensional sonic image that appears to come from the direction of the sound source. Some games such as PUBG or Valorant use these techniques and allow users to enable HRTF for 3D directional audio.
These software implementations are often combined with additional Head Related Impulse Response (HRIR) and binaural audio processing. Though the first wave of surround sound headsets was not virtual surround sound-equipped, they were still using similar HRTF and HRIR techniques to create a pseudo-surround sound effect.
Do All Games Provide HRTF and HRIR?
The short answer is no. Many game developers do not implement it, while others use different sound engines to virtualize surround sound. For instance, all Battlefield games will offer a surround sound feature only with the EAX audio implementation.
Some games do not offer a true 3D surround sound experience via HRTF, but they try to provide a close enough experience to simulate the virtual surround sound experience. For example, COD Warzone has the Dolby Atmos Sound Engine, which allows for more immersive sound. Whereas on Xbox, you can use HRTF for a 7.1 virtual soundstage via Windows Sonic or Dolby Atmos, even if the game itself does not support vertical sound positioning.
Even though companies like Dolby have been working for years to improve the virtual surround sound experience to compete with HRTF, players in gaming communities still prefer HRTF over Dolby Atmos and other surround sound technologies because it offers a much more robust 3D surround sound experience.
You're better off ditching Dolby 7.1 in favor of HRTF if the game you're playing supports it. However, other people argue that HRTF and HRIR are not enough to replace the two-channel stereo sound. They provide you with better positional awareness but other sounds are affected, making the listening experience worse.
More about HRTF and Dolby Atmos here:
https://www.audioholics.com/loudspeaker-design/hrtf-and-elevated-sound-dolby-atmos
Virtual Surround Sound (5.1) Headphones
Some software that offers 7.1 surround sound also offers the 5.1 audio channel option. Others can only provide 5.1 surround sound. Dolby Digital 5.1 surround sound headphones like the Turtle Beach Ear Force PX51, Turtle Beach Ear Force XP400 gaming headphones, and Sony MDR-DS6500 wireless TV headphones with 3D surround sound are among the few that can provide 5.1 surround sound.
Is 5.1 Better Than 7.1 Surround Sound Headphones
5.1 gaming headphones are far inferior to 7.1 models and even worse than stereo gaming headphones. You can expect from these headsets a robotic, unrealistic sound that can sometimes sound muffled or distorted compared to stereo gaming headsets. The absolute worst you can get with 5.1 surround sound is a fuzzy sound that destroys any ability to locate where the bullets are coming from or whether the footsteps you hear are to the left or right.
In conclusion, either buy a 7.1 gaming headset or regular stereo headphones for gaming. And if you want the best soundstage, imaging, and spatial audio experience, check our best audio gaming setups from Chapter 1.
Virtual Surround Sound (7.1) Headphones
Virtual or digital surround sound in 7.1 headphones is generally very common in analog and USB gaming headsets. Basically, these use stereo drivers but come with a software suite, which allows you to configure a sound profile and make adjustments to give the illusion of multi-channel surround sound.
Whether they use Waves NX 3D Audio, Dolby Atmos, DTS Headphone:X, head-tracking, or other surround sound technologies to achieve this, it's still much more cost-effective to buy your own open-back reference headphones and equip them with the surround sound software you think is best. Or which we think is best: Boom 3D Desktop.
The Best 7.1 Virtual Surround Sound Gaming Headsets
Not all gaming headsets provide good quality, and it's even more challenging to find high-quality gaming headsets with at least moderately realistic surround sound; therefore, we created a list of the best 7.1 surround gaming headsets:
Razer BlackShark V2
HyperX Cloud II
Corsair Void RGB Elite
These 7.1 gaming headsets have been compared with tens of other headsets. They have been chosen as the best 7.1 virtual surround sound headphones available right now because they offer reliable and enjoyable sound quality, manufacturing quality, plenty of features, soundstage, immersion, and spatial 7.1 audio experience that doesn't suck.
Virtual Surround Sound (9.1) Headphones
Unless we're talking about Sony's MDRHW700DS with 9 virtual audio channels (i.e., 9 channels of sound), there's no reason to discuss 9.1 digital surround sound too in-depth because there aren't many 9.1 gaming headsets. Also, Sony uses digital processing and virtualization (to some degree) to achieve the surround-sound effect and the difference between 7.1 and 9.1 isn't noticeable.
The ability of a headset to deliver a cinematic experience with a nine-channel or seven-channel audio is nearly impossible to achieve. It ultimately depends on the physical drivers and materials used and the construction and internal acoustics of the headset.
The surround sound effect of any stereo gaming headset is severely limited by the ability of its drivers to produce a realistic spatial soundstage and imaging, which can then be augmented by virtual surround sound.
True Surround Sound – Gaming Headsets with multiple drivers for the most immersive experience
Today, the surround sound gaming headset market is dominated by stereo headsets with virtualized 3D-sound, but some headsets use multiple discreet drivers to act as a mini 5-speaker audio system.
True Surround Gaming Headsets – Worth it or Gimmick?
Because of the marketing claims that true surround sound is much better, true surround sound gaming headsets such as the ABKONCORE CH60 with a total of 8 drivers and Asus ROG Centurion 7.1 with 10 discrete drivers often cost much more than their virtual surround sound counterparts.
But that wouldn't be an issue if the sound was much better, and it actually (significantly) improved the gaming experience. The problem is that the sound quality of true 7.1 gaming headsets is much worse than even common stereo headsets, and at best, you can say that your headphones pack 8 drivers.
For this reason, gamers from GameSpot, IGN, VGR, r/gaming, r/pcmasterrace, r/Gaming_Headsets, and the gaming community from Steam consider virtual and true surround sound headsets a gimmick and a waste of money, especially now that sound engineers are also creating the entire 3D environment of the game with proprietary sound engines, which makes the use of surround sound gaming headsets irrelevant.
Required Equipment for True Surround Sound Systems
The ROG Theta 7.1 connects via the USB Type-C connector, which means it has its own digital-to-analog converter and surround sound processor that provides the digital-to-analog conversion needed to give you a spacious and directional feel. So with a true USB gaming headset with surround sound, you don't need any additional equipment.
With other true surround sound headphones, you'll need either a sound card that can support 7.1 or 5.1 output or a multichannel DAC that can support 7.1 sound like and multiple analog audio jacks or an optical cable to process the digital signal sent to each driver from the DAC/Soundcard.
It's unlikely that a true surround sound headset you buy isn't equipped with all needed hardware. The Razer Tiamat 7.1 v2 has the following requirement to work: "PC or motherboard with analog surround sound ports (3.5mm x 5 or more audio jacks) for true 7.1 surround sound". In this case, the Razer Tiamat 7.1 v2 needs to connect 5 auxiliary cables: side, rear, c/sub, mic, and out. Thus, a Sound Blaster Audigy Rx or Sound BlasterX AE-5 5.1 sound card would suffice. Sound cards like the Sound Blaster X-Fi Surround 5.1 Pro can only work via the optical output and will not provide proper surround sound using the stereo audio ports with true surround headphones.
How to Set up a True Surround Sound Gaming Headset Like Razer Tiamat 7.1 V2?
Razer Tiamat 7.1 V2 has multiple options to connect, either via a 3.5 mm for stereo or virtual surround sound and x5 3.5 analog cables for the true 7.1 surround sound.
To enable true surround sound, connect the Tiamat 7.1 V2 to the Razer USB audio control unit, then connect the five analog cables to the analog output of your sound card in the appropriate location.
That's it. This is how you set up the Razer Tiamat 7.1 V2 headset on a PC for true 7.1 surround sound (5.1 actually as Tiamat only has 5 discreet drivers in each earcup).
You can also read the documentation the Razer team provides here: https://mysupport.razer.com/app/answers/detail/a_id/2720/~/how-to-set-up-the-razer-tiamat-7.1-surround-sound-headset.
Advantages & Disadvantages of Surround Sound + A Few Reasons Not to Purchase Surround Sound Gaming Headsets
In some cases, surround sound software can create a quality surround effect; in others not. Also, not all surround sound technologies are equal. For instance, Dolby Atmos and CMSS-3D are superior to DTS: Headphone X2, Razer's THX Spatial Audio, or HyperX 7.1. surround sound. Dolby Atmos and CMSS-3D have a more realistic surround sound with height channels, while most movies offer Atmos compatibility. In contrast, DTS: Headphone X2 surround sound doesn't simulate height effects with less directional imaging for FPS games and has a less balanced sound signature than Dolby Atmos.
Why Aren't Surround Sound Headsets Popular With Pro Gamers?
If you've been to an E3 or GDC game conference in 2019, you've probably never seen a surround sound gaming headset like Asus Strix 7.1 or G.Skill SR910. That's because they're not popular since multiple discrete drivers cannot provide a harmonious listening experience similar to a 7.1 home cinema, and they never will. It's the same reason why the Razer Tiamat 7.1 is not as popular as the BlackShark V2 X, and it's not because it's a few bucks more expensive.
The value just isn't there! Audio signals are mostly distorted and headphones are heavy to wear for long periods of time. While some offer decent surround sound performance, they're not entirely adequate for pro gamers and heavy users.
Whether the surround sound comes from Dolby Atmos, DTS: X Ultra, or CMSS-3D technology, some gamers simply prefer to play tactical shooter games like CSGO or PUBG with the HRTF feature enabled. For some, enabling the surround sound feature can help them position themselves and know where the enemies are, while for others it's just a gimmick they enjoy testing.
Surround Sound can be Useless for Some Games
Most games do not require surround sound and can sometimes be counterintuitive to enable certain effects. Games like League of Legends don't benefit from surround sound, for example. If you turn on the option to enable surround sound in a game like CSGO, you'll probably hear the footsteps and movements of opponents behind you, with the sound slightly dimmed to give the impression that the sound is coming from behind.
Pros of Surround Sound Headsets
Sound cues: Gaming headsets with multichannel sound spatialization can sometimes offer you good positional accuracy to the detriment of other sounds. They're, however, still not as good as an entry-level professional reference headphone with an open design.
Immersion – if you're looking for a more immersive gaming experience, the sound technologies that provide the best surround sound are DTS Headphone: X V2 and CMSS-3D.
Cons of Surround Sound Headsets
Price: Surround sound gaming headsets are relatively expensive, especially those with true surround sound. 7-channels of sound is just an advertising gimmick for naive gamers
Sound quality: Sound quality is average at best, and for some people, not as good as stereo gaming headsets. The biggest drawback of surround sound headphones is that they are not suitable for music at all.
Soundstage: Depending on the technology used, the soundstage may be just as good or worse than stereo sound.
Support for games: Surround sound technologies are supported by many but not all games, while other games that support surround sound do not provide proper stereo mixing.
Redundancy: Plenty of games have an audio engine that offers HRTF function for surround sound without using surround sound technologies.
Suppose I Want to Buy a Surround Sound Headset – What Should I Consider?
ASUS Gaming Headset ROG Theta 7.1 – Best Gaming Headset with True Surround Sound
If you want to buy a gaming headset with true 7.1 surround sound, compatible with PC, Xbox One, and PS4, and with comfortable and cooling ear cups, you must go for the ROG Theta 7.1 because you can't find any better 7.1 gaming headset. Sure, the open-back Sennheiser HD 599 is superior, but it doesn't carry the "gaming" label and requires an amp.
Compared to the ASUS ROG Centurion, Mad Catz AX 720 7.1, or the Asus Strix 7.1, the Theta 7.1 is the best performing headset with 8 ASUS Essence drivers, which are not garbage and offers a rather natural spatial sound.
It doesn't have 7 separate speakers to provide 7 channels of sound, but 4 are enough to do the trick. Although, like any headset with multiple speakers, it is not intended for everyday use. It is primarily intended for gaming, and since it has multiple sound channels, it is designed to be used with a 3D surround processor or a 5.1 sound card like the Sound Blaster X-Fi Surround 5.1 Pro or Sound BlasterX G6.
Any Other Professional Reference Open-back Headphones and a Premium Surround Sound Software
We discussed in Chapter 1 the possibilities of achieving a realistic and voluminous soundstage with audio imaging that mirrors a 7.1 cinema sound system revealing a wealth of spatial information.
Sennheiser HD 800 S or much cheaper options like HD 6XX and Sennheiser HD 598 are amazing choices for gamers looking for the most immersive gaming experience and highly preferred by audiophiles.
There are plenty of high-fidelity gaming headphones that you can buy, like Audeze LCD-GX and AKG K712 Pro, that provide beautiful spatial and open sound that places you into the virtual world. Still, the Sennheiser HD 800 S remains the best headphone your money can buy for music, movies, and gaming.
It doesn't require software like Boom 3D Desktop for surround due to its natural surround sound. But since it's open-back, very attentive, and clean with the way frequencies are reproduced, enhancing your sound with virtual surround won't ruin the gaming experience; In fact, one will get a lot of pleasure from such a combination because the sound of the HD 800 S is very faithful and the ample soundstage will add to the realism of the game.
Although these reference headphones offer much better surround sound when you add surround sound virtualization to their complete soundstage, they also require a decent headphone amp. Still, the combined price of professional headphones + amp is more reasonable than buying an Astro A50 or any other high-end gaming headset with surround sound.
Which Surround Sound Technology is The Best?
If you've considered the pros and cons of surround sound gaming headsets and aren't expecting the ultimate in technology, perhaps the high price tag isn't worth it. Still, if you're willing to try a gaming headset with it and don't want to feel like you're playing in a poorly constructed theater, at least make sure you're choosing the right technology for you.
To put it simply, the best surround sound technologies are:
HRTF
CMSS-3D (Exclusive for X-Fi sound cards)
Dolby Atmos
1. In-game HRTF Audio
HRTF audio is one of the game developers' techniques to provide you with directional audio support and comes in various forms, native or implemented into surround sound technologies like Dolby Atmos.
The best implementation of HRTF technology is implemented in games like Battlefield V, Valorant, CS: GO, Overwatch, and some mods that apply to games like Skyrim SE, Witcher 3, Fallout 4, etc.
On a related post on r/headphones, user slowlymore2 commented:
"In-game HRTF implementations (Dolby Atmos in Overwatch, CS: GO's newish HRTF, etc.) represent positional data even better than virtual surround created from 7.1 channel audio due to the fact they cut out the middleman here, taking audio data with positioning directly from the game to use within their HRTF instead of just emulating a physically accurate HRTF on virtualized 7.1 sound sources."
Most games feature an HRTF function, but since HRTF is not implemented in all games, Dolby Atmos and CMSS-3D from Creative X-Fi are the next best surround sound technologies.
Pros of HRTF
It is 100% native with no additional software required or cost, as it comes from inside the game.
HRTF offers a spatial soundstage and real-time spatial audio effects.
Cons of HRTF
There is no way to directly control HRTF's sound spatialization, level of effects, or other features.
Not all games feature HRTF.
2. CMSS-3D
Creative Media Surround Sound 3D (CMSS-3D) from Creative is available only on the SoundBlaster X-Fi line of sound cards. It offers an incredibly good positional audio compared to stereo headsets and other surround sound software. Most gamers who have tried different surround sound software can tell you that Creative's implementation is better than the others.
It's not the most popular choice for movies, but for games, the CMSS-3D is very good at mixing a stereo source into multi-channel when using "game mode," which creates a sound field around you like a Dolby-compatible headset.
Because it was designed for gaming headphones, the CMSS-3D is ideal when used with the Creative Sound Blaster X-Fi Titanium HD and EAX or EAE (Environmental Audio Extensions). The sound experience and positional cues are truly amazing, and you can play games like Battlefield 1, Overwatch or Call of Duty: WWII, and many more and feel as if you're in the war zone.
CMSS-3D helps you localize sound sources much better than Dolby Atmos, THX Spatial Audio, Razer Surround DTS headphones, and even better than its successor SBX Pro (Sound Blaster X-Fi Surround). The only problem is that the technology is limited and can only be obtained through Sound Blaster's old X-FI sound cards. Therefore, if you want to enjoy the best virtual surround sound, buy Creative Sound Blaster X-Fi Titanium HD.
Pros of CMSS-3D
Great positional 3D audio for gaming.
Cons of CMSS-3D
Only available for Creative X-Fi sound cards.
Has compatibility issues with certain operating systems (Win 7 & Win 8).
Sound can experience distortion.
3. Dolby Atmos
Dolby Atmos is the most popular in movies and has become popular in video games as well. It strives to provide the same cinematic experience and has wider compatibility than other surround sound technologies, a balanced sound signature that does not distort the sound too much and provides a spatial effect for the elevation channel, which, unlike DTS: X, is more adequate for FPS games.
While it was first introduced in 2015 in Star Wars Battlefront, it has since been implemented in several games and video playback software, such as Spotify, Apple Music, and Netflix. It's not limited to gaming PCs, though. The technology is implemented into products like Samsung, LG, and some other products, including Dolby Atmos decoding chips.
Dolby Atmos for Headphones is the Preferred Surround Sound Technology for Gaming
For gaming, the Dolby Atmos developed by Dolby Laboratories is much better than DTS Headphone: X v2, Windows Sonic, Razer 7.1 or Razer THX Spatial Audio, and other technologies for surround audio because of a few reasons:
Realistic Sound – Dolby Atmos is more accurate in reproduction due to its advanced audio processing algorithms.
Elevation Channel – Dolby Atmos is the best choice for games with an elevation channel implementation to give the impression of above and below sounds prevalent in FPS games.
Compatibility – Dolby Atmos is compatible with many games, applications, headphones, and devices, so it's easy to find software that supports it.
Good Sound Processing – The virtualization of sound isn't highly processed and provides a neat spatial effect, and precise placement of sounds as a good conversion of sound waves projected into a three-dimensional environment.
Cons to using Dolby Atmos
It's Not Free – You can download Dolby Atmos and try it for 30 days, but after expiration, you must pay a one-time fee of $14.99.
Needs a Dolby Atmos Decoder – To get the best audio performance, you'll need to purchase an AVR or DAC compatible with Dolby Atmos. The SoundBlaster X G6 can be used to enhance the surround sound of your Dolby Atmos system.
Most gaming headset manufacturers offer their own proprietary technology, while others use Dolby Atmos, DTS:X, or 3D Spatial Audio. There are a variety of VSS technologies, so it's worth checking out these videos to see how they compare:
https://www.youtube.com/watch?v=xPKfuyqb-owhttps://www.youtube.com/watch?v=2BxO9cd-sYA
Other resources:
https://www.pcgamingwiki.com/wiki/Glossary:Surround_sound#Binaural_sound:_HRTF
https://docs.google.com/document/d/1uAklgDNC_LBOYSBbIzBeso6I4laForovIWiTYx6Ss8k/edit (list of games with binaural audio)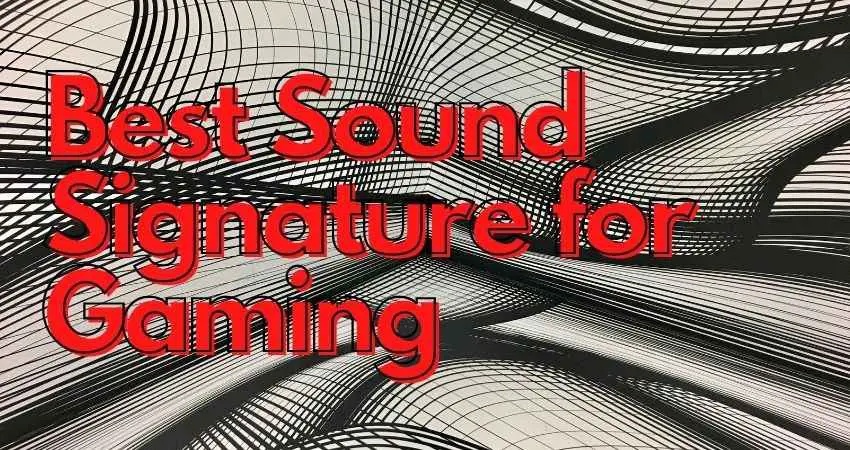 Best Sound Signature for Gaming – How to Pick the Gaming Headset that Enhances Your Game Audio
Headphones have a sound signature, which is defined by how different frequencies are reproduced. A frequency response graph or curve shows you the amplitude or volume of each frequency, while a sound signature describes the profile of that curve.
There are multiple sound signatures, such as Warm, Flat, Balanced, Neutral, Dark, Smooth, Bright, V-shaped, L-shaped, etc. A warm sound signature has a warmer tone that comes from the emphasis on low frequencies, while a bright sound signature has a more subdued mid-range that emphasizes high frequencies and gives a more airy sound.
The two best types of sound signatures for gaming headsets are "V-shaped" and "Flat" or "Balanced."
What is a V-shaped Sound Signature?
The most common sound signature for gaming headsets is an emphasized treble and bass response, which brings clarity to games with deep bass and punchy tones. This is why a headphone with a V-shaped sound signature is preferred. Your headphones will accentuate those frequencies more than anything else, pleasing to the ear and helps you notice in-game sounds and effects such as footsteps, explosions, or gunfire.
Since accurately hearing footsteps coming up behind you in a game is critical, we suggest choosing a headphone that emphasizes high frequencies between 2000 and 4000 Hz or fine-tunes the frequency response in that area. Gaming headsets with more prominent trebles also enjoy a larger soundstage, or at least offer the perception of a bigger sound scene which is helpful when multiple audio elements fill the scene. You need to distinguish and separate them for an easy win.
When buying a gaming headset, consider the acoustic performance for gaming. You can do this by looking at its frequency response curve and taking note of each curve's emphasis or lack thereof in frequencies between 200 Hz and 6 kHz.
Gaming Headsets with Flat Sound Signature
A flat sound response or sound signature is preferred by those who want balanced and analytical sound reproduction. This type of sound signature is found in reference studio headphones and can be very powerful for gaming.
Competitive gamers look for gaming headphones with a linear sound signature that does not emphasize any frequency but offers neutral performance with great detail, accuracy, and realistic imaging. The advantage of reference headphones with a flat sound response is the raw sound reproduction and incredible clarity.
You can use a professional reference headphone to play and hear your opponents' footsteps, gunfire or reloading much better than any other gaming headset or surround sound headset. In addition, headphones with a flat or neutral sound signature are versatile and respond far better to EQ adjustments.
If you want the best gaming audio performance, get a gaming headphone with a flat sound signature. This is the most versatile and best-performing sound signature for all types of games. Those who want to enjoy a richer, more immersive sound should look into the Sennheiser HD599, Beyerdynamic DT 880 Pro, or AKG K712 Pro. These are fantastic headphones with a neutral sound signature and are equally valuable for gaming.
Open-back vs Closed-back Gaming Headsets – Acoustic Characteristics by Design Enclosure
The type of enclosure for your headset has a huge impact on the acoustics of the audio output. Open back and closed back headphones use completely different acoustic design principles and will have different sonic characteristics even if the headphones are identical except for their housing.
That said, since we just mentioned the Sennheiser HD 599 and AKG K712 Pro in the sound signature section, it seems only fair to talk about open-type gaming headsets first.
Are Open-back Headphones Good for Gaming?
The Sennheiser HD599 we just recommended are open-back reference headphones for professional use. They perform amazingly and can give you a competitive edge in games. They are extremely clear, allowing you to hear sounds normally hard to detect in gaming headsets. The Sennheiser HD 599 is also preferred by many gamers because of its high comfort level and great soundstage.
As far as it goes, open-back gaming headsets boast great acoustics for gaming. Most important about these types of headphones is that they have a large soundstage and a wide frequency response. Although they're not the best choice for everyone because to fully enjoy an open gaming headset, you need a quiet environment as they leak sound really bad.
We have a section that helps you soundproof your gaming room and helps you get the best gaming audio quality possible. The soundproofing techniques explained there will substantially reduce your gaming room's ambient noise and allow you to fully enjoy the sound from your open-back gaming headsets. LINK HERE
Moving on, open-back gaming headsets are comfortable to use for both long and short gaming sessions as they're lighter than their closed-back counterparts. They are also very popular with competitive gamers due to their simplicity, large soundstage, and natural sound rendering, so it is definitely worth trying out.
The Difference Between Open-back and Closed-back Gaming Headsets
As the names already suggest, open-back headphones are open to the outside world, while closed-back are closed. So what kind of gaming headset should you get?
Both headphones have different acoustic properties and suit different gamers. When it comes to the acoustic performance of a gaming headset, closed-back headphones have a very strong emphasis on bass response, a warmer tone, and a narrower soundstage.
Closed-back Gaming Headsets
This ability to reproduce low frequencies is one of the most important criteria for a good gaming headset when playing for fun, as this is the aspect that adds the most character and atmosphere to the games you play.
The Sennheiser HD 599 doesn't feature that powerful bass response that you get in closed-back headphones like HyperX Cloud II or Cloud Alpha. Although closed-back gaming headsets aren't the best at detecting your enemy's footsteps, they provide a fun listening experience and make explosions more impactful and realistic.
At the same time, closed-back gaming headsets have a smaller soundstage which means that the sound is perceived as being located inside your head rather than outside it. The effect is often compared to listening to music through earbuds.
These Are Some of Our Favorite Closed-Back Gaming Headphones
HyperX Cloud Alpha – With its beautiful bass reproduction, this is the best closed-back gaming headset on our list, focusing on the balance between bass response, mids, and highs, and craftsmanship.
Beyerdynamic MMX 300 2nd Gen – These headphones open your ears to a new world of sounds. The second-gen MMX 300 is by far the best closed-back gaming headset on the market right now, and they can translate details that you didn't even know were there.
Sennheiser GSP 600 – These gaming headsets provide strong bass and sound quality that makes you feel like you're right in the middle of the action. Sennheiser's microphone is top-notch, and the comfort is there too.
Open-back Gaming Headsets
Comparatively, open-back headphones have a brighter sound, a more neutral tone, and a bigger soundstage. Furthermore, you can also hear your surroundings with an open-back gaming headset which may be an advantage or disadvantage depending on the situation.
The accuracy and precise representation of sounds in the virtual world are the biggest advantage of your open-back headphones. They offer a more open and airy sound with much more detail and accuracy. As a result, you'll hear every detail of every sound effect while being able to distinguish what's going on around you, helping you gain situational awareness and react quickly to real-time situations.
On top of that, open-back headsets are more lightweight; they don't mess with your ears and provide good ventilation so that your ears don't get warm and sweaty. But since these do not isolate external noise, you'll have to compromise the qualities of open-back headsets for the completely isolated environment of closed-back headsets. A solution to this is to soundproof your gaming room, but for recreational use only, that's not viable.
If you want to buy a pair of open-back gaming headsets, make sure to find a place with minimal ambient noise. Moreover, you can purchase additional soundproofing materials for your gaming room to help you counter the problem of ambient noise if you're keen on buying a quality open headset. The best places to buy are online stores that specialize in audio, such as Amazon, BestBuy, or Audio46 if you live in New York on 29 W 46th St and want to test various headphones. LINK HERE
These Are Some of Our Favorite Open-Back Gaming Headphones
Sennheiser HD 599 – If you want a very vivid sound experience with slightly better sound than HD 598, then these will be your best choice.
AKG K712 Pro – Only a pair of these can give you a sense of the surrounding atmosphere. If you want to get a surround sound experience, then check out the K712 Pro.
AKG Q701 – The Q701 has an incredible soundstage, neutral tone, and very accurate sound. They're also among the most comfortable headphones tested and won't disappoint you.
The Most Important Technical Characteristics for A Gaming Headset and How to Compare Headphones
This section will discuss how to compare gaming headsets objectively and present the most important technical characteristics for a gaming headset. Keep in mind that the specs of a gaming headset don't tell the whole story about how good they sound or how competent they are in video games but merely give you an idea of its acoustic characteristics.
Headphone Frequency Response Range & Sensitivity
This is one of the most important characteristics of a gaming headset. A frequency response range simply means how high and low the headphones can reproduce sound. In theory, a wider frequency response range means that the headset will have better sound quality.
HyperX Cloud Alpha, for example, has a wide frequency response range of 13Hz–27,000Hz, which means it plays deeper and with more transparency than headphones with a frequency range of 20 Hz – 20,000 Hz – the minimum frequency range for a good gaming headset.
In the same vein, the higher the headphone's sensitivity is, the easier it can reproduce sound frequencies at higher volumes.
Sensitivity
Sensitivity is another important characteristic that's often overlooked by gamers. It's a measurement of how sensitive a headphone is to power, which is measured in decibels per milliwatt (dB/mW).
A higher sensitivity means that the headphone requires less power from an amplifier to reach an equivalent volume level than a headphone with lower sensitivity. In other words, the loudness of headphones with high sensitivity is higher than those with lower sensitivity (equal power and impedance for both). As a result, headphones with high sensitivity tend to be more efficient and don't require as much power from amplifiers as those with low sensitivity.
In general, more sensitive headphones work better with portable audio devices such as smartphones. To deal with different sound sources and changing volumes in a video game, you'll need a wide enough range of sensitivity in your gaming headset and nothing less than 100 dB SPL/mW, but preferably above 105 dB SPL/mW.
For more information about the importance of headphone sensitivity check this article. LINK HERE
Impedance
Headphone impedance is a measurement of how much electrical resistance a headphone has. You want to get a low impedance for gaming headsets because it will allow you to connect them to different sources with low power, such as smartphones, laptops, and consoles. A pair of headphones with lower impedance means less power will be required by your amplifier.
It's a common misconception that low-impedance headphones sound as good as high-impedance headphones. In reality, headphones with high impedance are more suitable for analytical listening applications.
A low impedance value is measured in Ohms (Ω) and should be lower than 32Ω. Audio-Technica ATH-R70x has a value of 470Ω, and the HyperX Cloud Alpha has a value of 65Ω. Whereas their sensitivity is 99 dB and 98, respectively. Meaning both have a high impedance and low sensitivity rating. But HyperX Cloud Alpha is much easier to drive than ATH-R70X.
When buying a USB gaming headset, you don't have to bother with the impedance and sensitivity too much as it has its own DAC and Amp, which is very intuitive for users with weak sound cards or laptops.
Headphone Driver Type
Another important characteristic of a gaming headset is its driver type. The type of driver used in the gaming headset determines your gaming headset's sound quality and tone. The main factors that play into this are cone materials, size, weight, cone angle, and magnet material used in the driver.
There are two main types of drivers when it comes to gaming headsets: dynamic and planar magnetic drivers:
Headsets with Dynamic Drivers
Dynamic drivers use a neodymium magnet for sound reproduction. In contrast, planar magnetic drivers use piezoelectric technology to create sound waves through an array of electrodes beneath one or more layers of diaphragms. Dynamic drivers are lightweight, simple in design, and sturdier, making them suitable for gamers, especially those who rage.
Headsets with Planar Magnetic Drivers
On the other hand, planar magnetic drivers produce better details and wider frequency response range. Still, they aren't as efficient as dynamic drivers in that they require more power even though the impedance value is low (<30 Ohms).
With that said, planar magnetic drivers can be bigger than dynamic drivers because of their flat design. This is why the soundstage of the headphones is spacious with planar magnetic headphones, whereas it tends to be smaller with dynamic headphones. Also, planar magnetic headphones tend to have softer but more accurate and dynamic basses.
Headphone Microphone
Microphones and gaming headsets go hand and hand. These days, the best gaming headsets have microphones for chat purposes. Gaming headphones with high-quality microphones are great for playing multiplayer games. In contrast, if you buy a Beyerdynamic TYGR 300 R or go for a reference headphone + dedicated microphone combo, you no longer need a gaming headset with a built-in mic.
The advantage of having a good microphone is that you can use it even when you're playing audio games on your computer or mobile devices. The downside is that the headset weighs more and often has poor call quality.
Microphone Frequency Range
The frequency range is important because it determines the spectrum of frequencies that the microphone can pick up. Most electret microphones have a frequency range of 100 Hz to 6000 kHz. The microphone picks up fewer frequencies than the human ear can, but this is because most voices and other sounds we communicate with use a narrow frequency range. The higher the better, but don't stress too much about this figure.
Microphone Polar Pattern
The range of frequencies that a microphone reads or picks up depends on how it is constructed, but does not tell the whole story about the recording quality of the microphone. There are electret microphones with omnidirectional polar pattern that pick up all frequencies equally, and unidirectional electret microphones that pick up less sounds from sides.
Microphone Type
As far as the type of microphone is concerned, for gaming you should use a condenser microphone. Condenser microphones are a little more complex because they are active microphones that require a power source, but they're the most effective at picking up voices and recording a clean, quality signal.
Other microphones also have noise cancelling, windscreens or pop filters to reduce ambient noise and plosives. Those come in handy, so ensure your headset's microphone includes these features. In short, if you want a gaming headset with a quality microphone, make sure it's a condenser headset with omnidirectional polar pattern and noise filtering systems.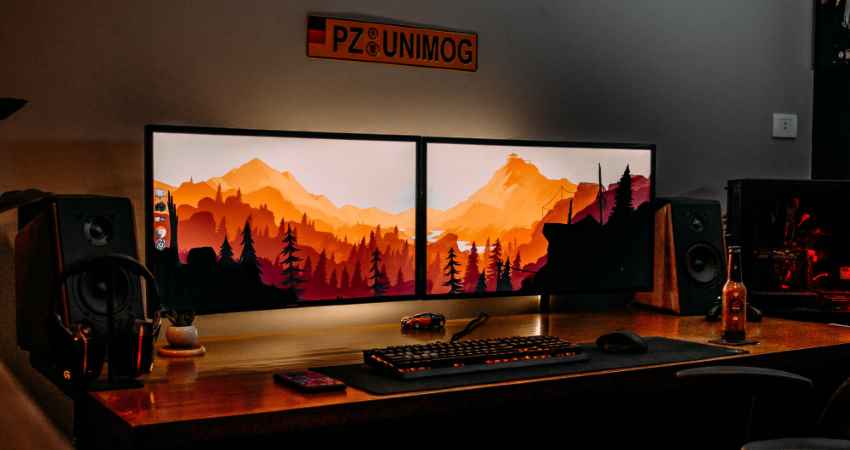 Soundproofing a Gaming Room – Enjoy Gaming Without Distractions
If you're the type of gamer/streamer who constantly complains that your neighbors can hear your games and you can hear outside noise. And it becomes difficult to concentrate. Also, if you want to use an open gaming headset but are concerned about sound leakage or extraneous sounds, you understand the importance of soundproofing a room for gaming.
The idea behind soundproofing a gaming room is that it will cut out most external distractions and make it easier for you to focus on what's happening in-game.
Here is how you can soundproof your gaming room:
Acoustic window inserts are the best to reduce sound leakage through windows (Check video to see demonstration).
Use door seal gaskets to cut out even the smallest amount of noise through the doors.
Get acoustic curtains or hang curtains on the windows.
Use acoustic caulk to close off the gaps between the door and window.
Studio acoustic foam panels or egg crate foam can be used to create a soft and gentle sound barrier effect (stick them with 3m command strips).
Low-frequency absorption panels can be used to reduce bass noise and truck engines when they are stationary or pass by.
Soundproof HVAC ducts by creating a sound maze or by blocking the air vents.
Soundproof your floor by using thick carpet or acoustic matting.
We have tried to keep it simple and rank the soundproofing ideas in order of effectiveness.
As you can see, some of the above measures are relatively simple and cheap. You can also get better soundproofing by replacing the windows with triple-pane windows or even buy a game booth, but this is quite expensive and sometimes unnecessary, even for professional players.
Keep in mind that soundproofing a game room does not reduce all sound frequencies. No all-in-one sound insulation solutions reduce all sounds. Therefore, when soundproofing, ask yourself the most common sounds you hear that you want to block. From there, depending on the sounds you want to attenuate, you need to check the properties of the materials and the frequencies they block.
Audio Distortion and Headphone Clipping; Things That Can Affect the Audio Performance of Your Headphones
The audio quality of a headset is generally influenced by two factors: sound quality and audio distortion. Sound quality depends on the fidelity of the original recording and the format of the audio file. In the case of games, the fidelity of the sound depends primarily on how well your sound card or digital-to-analog converter converts digital signals into analog signals.
Audio Distortion
Audio distortion or total harmonic distortion (THD) is a term used to describe the distortion of an audio signal that occurs as it passes through a system. Distortion can be caused by poorly designed drivers, overly powerful amplifiers, high volume, bass boosters, volume boosters, cables, or a bad headphone jack connector or placement. Therefore, you can't really blame your headphones if the sound quality is poor. There is a physical limit to what a driver can do before it starts to distort.
Clipping
Clipping occurs when the audio signal reaches the maximum output level, louder than the headphones can play. For a player that stays below a safe volume level, clipping will not occur.
Let's say your amplifier's low gain doesn't provide enough initial power, and you have to use the high gain. You now have adequate volume and clarity, but you need to push the volume higher if you want to hear gunshots from far away. You'll be able to hear shots from further away, but loud sounds near you will be clipped.
Avoiding sound clipping is important because clipping cuts an essential part of the sound and damages or destroys your headphones.
To eliminate audio clipping, use a lower volume or reduce the gain of the loud frequencies by a few dB using an EQ. You can record your game, then use an audio editing program like WavePad to see which parts were loudest and reduce the frequencies of those sounds. Close gunshots will sound much boomy and harsh, whereas distant gunshots will be low and muffled.
EQ Solutions for Clipping and Game Audio Optimization
An equalizer like Equalizer APO can reduce the impact of clipping and prepare sound for a competitive edge in video games. Just do the following:
Reduce the lower mid-range, then boost the bass frequencies by adding 3-4 dB/octave to better hear distant gunshots and footsteps.
Do not exaggerate with the EQ settings, as you do not want to skew the sound distance perspective. Take note: While hearing footsteps better, games suffer in the lower registry with gamers complaining about audio engineers not applying a low-pass filter. If you experience sound clipping in that range, add a low-pass filter.
You can optimize the sound by using the equalizer depending on the weapon you use and even your playing style. Here's an interesting guide to the audio equalizer for gaming: To hear footsteps better, turn up the bass with a strong emphasis on deep-bass frequencies between 5 and 20 Hz.
Silver-plated vs. Gold-plated Headphone Plugs – Which Offers Higher Sound Quality?
I remember the old times when gamers brag that the headphone jack on their headsets was gold-plated instead of silver, and they thought it was much better and cooler than the silver-plated 3.5mm jack.
Gold has a higher resistance against corrosion and lasts longer than silver-plated headphones, but silver is a better electrical conductor. The interesting thing about gold vs. silver headphone plugs is that conductivity at the connection level isn't an issue. There's enough surface area on the tip of any 3.5mm plug to ensure proper conductivity.
The sound quality of a given gaming headset depends on the electrical signal passing through the cable, the conductivity, and the width of the inner conductors. Therefore, as long as the headphone jack does not use mercury and the connection is secure, it is not a big deal whether the headphone jack is gold or silver plated.
Sonically, there is no difference between the two.
The only difference is that gold-plated cables are more expensive and provide a thinner layer than silver-plated ones, but they're equal in audio performance.
There's also no difference between high-purity oxygen-free copper cables and silver cables.
Other Resources to Improve Your Gaming Headsets' Audio Performance and Overall Gaming Experience
We wrote a guide on How to get the best out of your gaming headphones in Chapter 1 and a slightly more comprehensive guide on how to improve the sound quality of your headphones with various methods before buying a better-sounding headphone.
Besides the advice and guides we presented in this article regarding the audio performance of your gaming headphones, Chapter 1 also provides some cool audio gaming setups that will separate you from your opponents and offer an outstanding listening experience to audiophiles.
In Chapter 2, we have a list of types of gaming headsets with an overview of their performance, advantages, disadvantages, and the best options for each type. LINK HERE
Take a look at Chapter 2 to find the gaming headsets that meet your needs and get better audio quality and a competitive edge over your opponents without paying too much.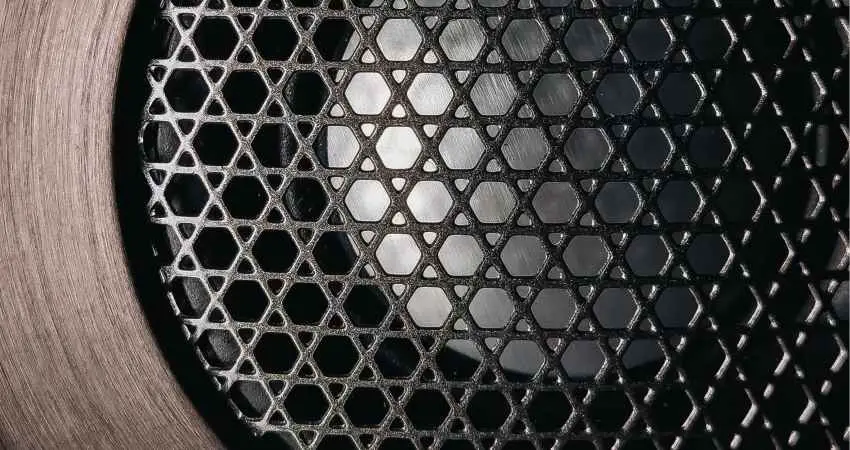 Answer & Questions Regarding Gaming-related Acoustic Features
How Do I Set Up my New Surround Sound Gaming Headset?
The process of setting up a headset with surround sound is simple. If the headset connects via USB, simply connect the USB to your PC, and you're ready to go. If the headset has multiple sound channels, it usually comes with an audio controller and several cables to connect to the sound card. In this case, your sound card should provide the necessary ports for a 7.1 surround sound setup (five or more).
In most cases, headphone manufacturers provide documentation on how to set up surround sound headphones.
Which Headphones Offer The Best Audio Quality for Gaming and Entertainment? What About Soundstage and Immersion?
The headphones that have exceptional soundstage and can deliver an immersive listening experience are high-fidelity reference headphones with open-back enclosure. These provide the most natural surround sound and don't require additional hardware and software to produce a realistic three-dimensional soundstage.
However, it is possible to enhance the 3D effect of your reference headphones using equalization and surround sound software with the right configurations.
Gaming headsets with virtual or real surround sound provide simulated surround sound through software and digital signal processing (DSP) or multiple drivers. In each case, the sound ends up sounding unnatural, superficial, or uneven.
Which Gaming Headsets with Surround Sound are The Most Reliable and Effective?
The gaming headsets that provide the most notable surround sound impact for gaming come from Asus, Razer, HyperX, and Corsair, namely Asus ROG Theta 7.1, Razer Tiamat 7.1 (not v2), Razer BlackShark V2, Corsair Virtuoso RGB, and HyperX Cloud II.
What is Virtual Surround Sound?
Virtual surround sound is a DSP effect that simulates a 5.1 or 7.1 surround sound experience on headphones. The effect is created by using an algorithm to process and manipulate the stereo signal from the source to give the impression of the sound playing from multiple directions as if it were all around you.
If you're still not sure what virtual surround sound is or how it works, here are some examples that should help give you an idea of the effect:
"I bought a virtual surround sound gaming headset because I wanted to feel I'm in the middle of a battlefield."

"I played a game with virtual surround sound, and it felt like I was part of the action."
The result depends entirely on surround sound technology. Some offer more spacious sound with clear directionality, while others don't.
What is The Best Surround Sound Technology?
The best virtual surround sound technology is Dolby Atmos for Headphones.
Dolby Atmos provides an immersive listening experience with compelling sound from all directions. While the experience provided is not comparable to high-end reference headphones, it has a balanced sound signature and can simulate elevating sounds better than other VSS.
VSS relies on digital signal processing (DSP) to simulate surround sound effects through stereo headsets, meaning that surround headphones are prone. Dolby Atmos is a popular technology in the gaming industry, and most movies support Dolby Atmos, which means you can use your gaming headsets with it.
What is Dolby Atmos?
Dolby Atmos is a technology that allows you to stream surround sound digitally from a stereo headset or headphone. Dolby Atmos is compatible with popular gaming consoles such as the PlayStation 4 and Xbox One but also PC games and a large variety of movies.
Is Dolby Atmos for Headphones worth it?
Dolby Atmos is an amazing technology that can enhance your gaming experience. It will give you a more immersive experience when playing with virtual surround headsets. Also nice is that Dolby Atmos is supported by most movies and console games.
If your headphones are equipped with Dolby Atmos, you're good. If not, you have to pay for this software. Gamers without Dolby Atmos can download HeSuVi and Equalizer APO and enjoy the surround sound for free without paying for proprietary surround software.
What is HeSuVi?
HeSuVi since it's a collection of HRIRs from various virtual surround sound algorithms that manipulate stereo sound to create a 3D effect of the sound.
Head-Related Impulse Responses (HRIR) are the acoustic responses of diffraction and reflection of sound waves that make you feel you're in a three-dimensional space. Basically, it's a technique that creates a function of the sound and its spectral characteristics to reproduce sound as if it's all around you.
How do I Setup HeSuVi?
Setting up HeSuVi is as follows:
STEP 1: Download Equalizer APO
STEP 2: Download HeSuVi 2.0 from https://sourceforge.net/projects/hesuvi/
STEP 3: Go into HeSuVi -> Actions -> Open Equalizer APO Configurations -> Select the devices you want APO to be installed -> Actions -> Restart Audio Service
STEP 4: Select the HRIR you want to use, for example, Razer or Razer_Fix
Or follow the steps in this video:
You can use HeSuVi with other surround sound software, but the best practice is to use it independently. Also, HeSuVi v2.0 offers a collection of EQ presets for over two thousand headphones and earphones via AutoEQ, courtesy of u/jaakkopasanen on Reddit. See here: https://github.com/jaakkopasanen/AutoEq/tree/master/results.
What is Spatial Sound Card (SSC)?
A spatial sound card is a paid software that provides the possibility to emulate 7.1 surround sound on stereo headsets. It includes an application that allows you to configure the software's settings to get the best possible surround sound experience. The SSC software is similar to HeSuFi, with a nicer interface. The software is used for games, movies, and 360 VR gameplay.
In the end, the spatial sound card is just another premium software that offers surround sound when using stereo headsets.
How can I Play Games with Surround Sound?
The most straightforward way is to buy a pair of stereo headphones that already have 7.1 surround sound software. A good example is the Razer BlackShark V2 7.1 headset.
You can download a free or paid 7.1 software and install it on your PC to use it with any headphones.
Enable HRTF function in your game, if present. No need to buy a surround gaming headset or software.
Is Boom 3D Desktop good?
Boom 3D Desktop is a helpful audio editor that helps equalize your sound, add surround sound to your headphones, or simply change the tone/style of your headphones with different boosters and audio effects. Currently, it doesn't have a free version, but for a premium audio enhancement app, it's comprehensive and easy to use.
Conclusion
The purpose of this Chapter was to inform readers about how headphones work and how the method of sound reproduction and external acoustics affect your gaming experience. The number of drivers, type of surround sound technology, and problems with poor sound quality emphasized the importance of playing a game in the right conditions and having a gaming headset that faithfully reproduces what is happening in the game.
The types of headsets available for purchase vary in terms of acoustics, each offering a different gaming experience, but they are all solutions to something, whether it's immersion, smoothness, visual accuracy, or simply being able to hear gunfire from a distance. With this knowledge and learning how to equalize your headphones, soundproof your game room and use various audio enhancement methods, you'll be able to enjoy your games to the fullest.
What are your thoughts on this article?

Do you like it? Please share it!

If we missed any important topics, please let us know in the comment section below, and we'll answer you.