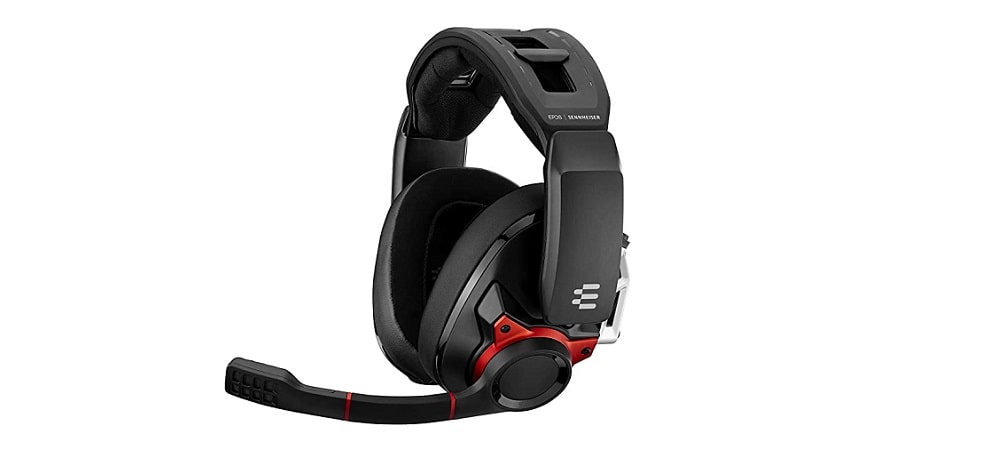 More than two years ago, Sennheiser launched the GSP 600, a high-end closed-back gaming headset. It is a very imposing model that aims to provide the best gaming experience, featuring a built-in retractable microphone and an appealing look.
Therefore, the Sennheiser GSP 600 is a standard headset with prominent earcups in black and red, a broad headband, and a lift-up microphone. A sophisticated product that does not look inconspicuous, yet still exudes high-quality workmanship, featuring good quality plastic, and zero creaking noises.
Apart from having an open and closed design, the headsets don't differ from one another, they are supposed to have the same sound quality.
40/42