High-definition multimedia interface cables, known as HDMI, are designed to establish the connection between modern TVs and external cable TV tuners, media players, Blu-ray players, and audio/video tuners. Their primary function is to transmit audio and video signals via the same cable; hence they provide a simple and reliable connection.
The selection of a suitable HDMI cable is not an easy task at all, considering that current configurations are not compatible with the previous versions of cables, whereas the latest version of HDMI 2.0 cables are compatible with HDR (High Dynamic Range) and 4K TV. Aside from these aspects, many more other elements and requirements make finding the best HDMI cable a daunting process.​
The main purpose of this article is to teach how to buy the ideal HDMI cable, explain the main differences between different HDMI cables, talk about the latest version, HDMI 2.0a and let you know what kind of HDMI cable is needed for a 4K TV.
And at the end of the article, we try to answer the main questions about HDMI cables and their actual connection. We hope our answers will be a solution to your HDMI related problems.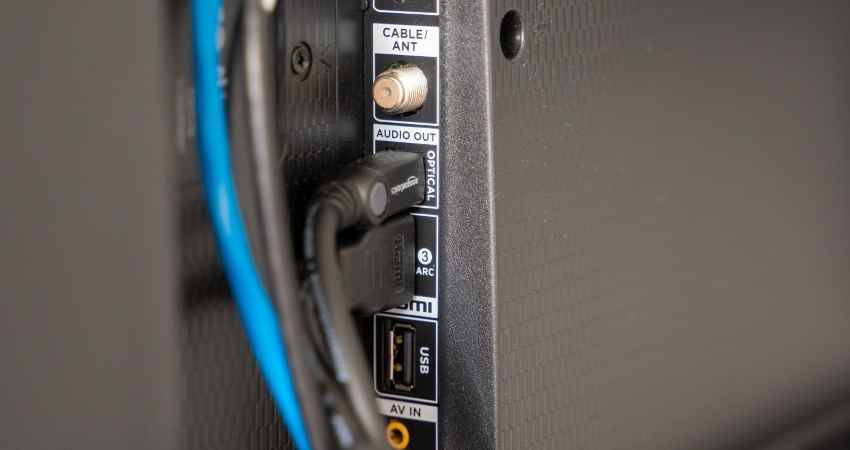 The development of HDMI cables
For digital home equipment, the HDMI is a universal connector. To cover all the requirements of high-quality home theater equipment, the standards continue to develop. In contrast, all HDMI versions support old versions, including the DVI via an adapter (But a DVI connection only supports video, not audio).
You can send high-quality video and audio formats that are supported simultaneously with the help of HDMI's built-in intelligence system. Simply, if you establish a connection for two devices, one with HDMI version 1.3 and the other with 1.4, the system will work only with the 1.3 version. It is common for you that you usually do not pay attention to the HDMI version mentioned in the hardware specification.
You don't have to pay special attention to the list of features to get the special details of the components' audio and individual video capabilities. If you see the version of HDMI on the equipment itself, you should not consider that all the latest feature is equipped in it.
In other words, the inclusion of a specific set of properties is not guaranteed. This is because the characteristics associated with each version of HDMI are optional and not needed. Each manufacturer is free to decide on HDMI properties to feature in any other equipment.
HDMI digital interfaces provide the best method to establish a connection between high-definition devices like Blu-ray players, PlayStation and Xbox 360 game consoles, Satellite HDMI, Cable TV reception units, HDMI-equipped TVs, and home cinemas systems. These days, the digital HD connection has a compulsory requirement of HDMI for correct working.
Although, the component input is integrated in most of TVs but it is totally absent on Blu-ray players. The manufacturers of equipment are slowly eliminating the use of component video output. For the High-Definition (HD) transmission and 4K Ultra HD video signals, the HDMI is the best option. HDMI can support up to 8 high-resolution audio channels.
Benefits of HDMI cables
HDMI is highly capable of conducting transmission of multi-channel audio and high-definition video signals via a single cable. But unfortunately, you can't get other great benefits from this interface.
Highest Quality sound and image:
1s and 0s digital languages are utilized by the HDMI connections for storing audio and video signals. By using these languages, HDMI connections phased out the decreased sound and image quality results from the digital-to-analog conversion and vice versa.
HDMI can support video resolutions up to 1080p, which is essential for Blu-ray players and HD TVs having 1080p resolution. (By using a composite video input, only a few TV models can receive 1080p signals, which is essential for gamers since the PS3 and Xbox 360 set-top boxes output 1080p to the video output). Up to 8 channels of 24bit 192kHz can be supported by HDMI and provide very high-quality audio. 
Ability to transfer 3D video:
HDMI is the sole connection for transmitting 3D video signals from devices like a 3D Blu-ray player to your 3D TV.
More than just audio and video:
The transmission of audio to video data, 2-way monitoring, and information identification can be achieved by 18 pins present in the standard HDMI connector that can work even at low voltage. You can get an internet connection between compatible components using HDMI cables labeled with the "1.4" tag.
HDCP copy protection in industrial use:
Tips for Choosing an HDMI Cable
An HDMI cable is already integrated into some devices, but not all of them have this facility. So, purchasing an HDMI cable to connect your device for high-quality picture and sound is an excellent idea.
There is not a considerable difference between image quality provided by different HDMI cables. You can see a different level of image quality on display while transmitting analog video signals. On the other hand, when digitally transmitting video, you get a clear image, or you don't get it at all. In the case of partial HDMI connection, you can observe "flashes" of the image on display.
Length or indoor installation are your main focuses while choosing a high-quality HDMI cable. The nature of the material and manufacturing methods are the main differences among different HDMI cables.
In some cables, the manufacturer's main focus is to design the cable to maintain maximum signal quality over the entire cable length. While making an HDMI connection, some users observe interoperability, but this rarely occurs due to the cable's fault.
Do I need to worry about compatibility between versions of HDMI?
You should only worry about the compatibility between HDMI versions if you are using devices that are compatible with the latest version of HMDI (2.0a) and want to get benefits from distinct features of the new configuration.
Nevertheless, all old versions of HDMI are compatible with the latest version, so you can use those devices that are equipped with both old and new HDMI versions. For example, you will experience fantastic high-definition picture and sound using cable 1.2 on equipment 1.4 or cable 1.4 on equipment 1.1.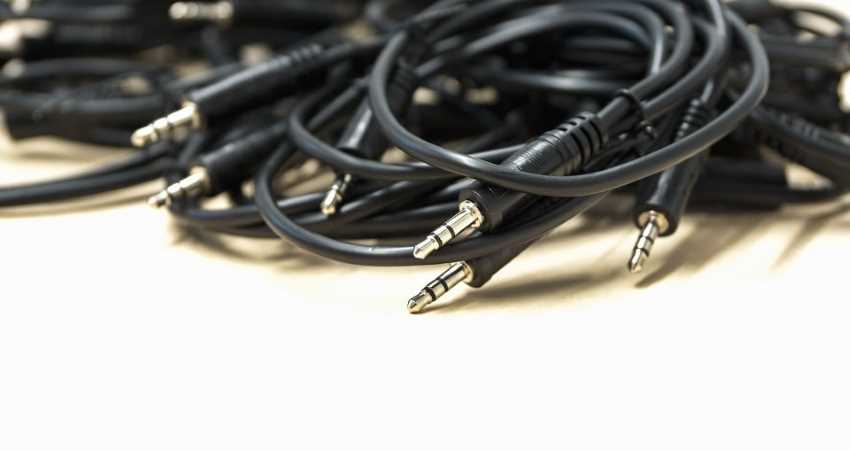 HDMI Types & Versions Explained: 1.1, 1.2, 1.2a, 1.3, 1.4, 2, 2.0a, 2.1, HDMI eARC
HDMI 1.0:
Only a single-channel digital audio/video connection is compatible with the original specification of HDMI 1.0. This single-channel digital audio/video channel has a bandwidth of 165 MHz and a maximum bitrate of 4.9 Gb / s (enough for 1080p video). Having only two-channel audio support, this version was launched back in December 2002.
HDMI 1.1:
Support for multi-channel audio for DVD-Audio (up to 5.1 channels) is an additional feature of this version launched back in May 2004.
HDMI 1.2:
HDMI 1.2 has compatibility for multi-channel single-bit audio formats like SACD (Super Audio CD). You will also get support for HDMI connectors on PCs in this version. The display requirements of the low-voltage devices can be fulfilled with the help of HDMI 1.2 or later. August 2005 is the launching date of HDMI 1.2.
HDMI 1.2a:
HDMI 1.2a provides fully defined commands for remote control and Consumer Electronics Control (CEC). Extra testing is necessarily provided by the manufacturers of Long cable. The approval and verification by HDMI Licensing, LLC, is compulsory for all HDMI connectors to pass 1.2a testing. December 2005 is the launching date of HDMI 1.2a.
HDMI 1.3:
HDMI 1.3 provides a high bitrate up to 10.2 Gb / s (particularly for 3D video) and expanded bandwidth up to 340 MHz. The configuration is based on the Deep Color standard, which supports 16-bit, 12-bit, and 10-bit colors, while the previous versions have support for only 8-bit colors. HDMI has support for more than one billion possible colors. (Note: Sometimes, you can experience a 1.3x enhanced color depth which is also described as 30-bit, 36-bit, and 48-bit because the color information is based on three primary colors: red, green, and blue).
The xvYCC Advanced Color Space Standard compatibility has been added in HDMI 1.3, which can support 1.8 times more colors than existing HDTV signals. (Deep Color or xvColor is not utilized by commercial video content nowadays.)
HDMI 1.3 outputs new lossless compressed digital audio formats (True HD and DT-HD Master Audio ™). A compatible audio/video receiver is used to decode these audio formats.
A fantastic audio/video synchronization can be achieved with automatic Built-in "lip-sync" control. For smaller devices like digital cameras and camcorders, a new mini-connector has also been launched to work with them. This mini-connector was launched back in June 2006.
An upgrade has also been included with the update of 1.3 to 1.3a and then 1.3b. However, you will find no difference among the 1.3, 1.3a, 1.3b versions as a user. There are minimal changes among these versions associated with the testing and manufacturing issues and do not influence the functionality and characteristics.
You can choose any kind of HDMI cable labeled as "high-speed" for 4K video signal transmission, in case you are thinking about buying a new 4K TV.
HDMI 1.4:
HDMI 1.4 cable, which it launched back in 2009, is equipped with Ethernet connectivity. HDMI 1.4 cable can utilize the connection between one HDMI 1.4 device and your home network to establish a connection with other HDMI 1.4 devices that support using the internet with HDMI 1.4 cable.
HDMI 1.4 is perfect for transmitting sound from your TV tuner to your home theater receiver. For the people who want to get their high-definition programs on the air with an antenna and enjoy themselves the TV shows with surround sound, The HDMI inputs equipped with this ARC (Audio Return Channel) is the best function. Many 2009 is the releasing date of HDMI 1.4.
TV standards' HDMI inputs can receive the transmission of audio and video signals from devices like a Blu-ray player. Suppose Your TV has an HDMI input equipped with ARC (Audio Return Channel). In that case, it can transmit sound from its built-in tuner and web applications back to the ARC-compatible audio/video receiver or soundbar through a single HDMI cable. That is why a separate audio cable is not required to connect for sound.
4K – HDMI 2.0:
For supporting new formats like 4K high-definition video (3840 x 2160 pixels) at up to 60 frames per second, the maximum bitrate is enhanced up to 18 Gb / s. (Version 1.4 is also capable of supporting 4K videos but only up to 30 frames per second). You can use up to 32 audio channels, dynamic auto lip-syncs, and a new extension for the CEC control set, thanks to the configuration HDMI 2.0, released back in September 2013.
HDMI 2.0a:
HDMI 2.0a is featured with HDR (High Dynamic Range) video. You can get an absolutely brilliant image quality through the HDR feature, which offers more detailed results in both dark and bright parts of the image. HDR content includes the HDR information in the form of encoded additional metadata, like 4K streaming video from Netflix® or ultra–Blu-ray Discs. The devices can conduct the transmission and reception of this metadata with HDMI 2.0a, which it launched back in April 2015.
HDMI 2.1:
You can get fantastic and smooth details of fast movement and breathtaking views thanks to the inclusion of 8K60Hz and 4K120Hz fast refresh rates with higher video resolution.
You can get the resolution up to 10K for special, industrial, and commercial AV system applications by using HDMI 2.1. Thanks to Dynamic HDR support, every video interval is displayed with its ideal values for depth, details, brightness, contrast, and a wider color gamut – based on "scene by scene" or even "frame by frame."
A 48 GB bandwidth for uncompressed HDMI 2.1 function support is supported by an Ultra-High-Speed HDMI cable. You will experience a very low EMI emission from this cable. Its previous versions are compatible with earlier versions of the HDMI and can work with current HDMI devices.
HDMI eARC:
eARC is very much capable of supporting many modern audio formats with the highest sound quality. It offers connectivity in a simple and easy-to-use method. All kinds of audio devices are fully compatible with upcoming HDMI 2.1 devices thanks to eARC.
You can get an additional layer of smooth and seamless motion and transition for games, movies, and videos, with the help of enhanced frequency update characteristics. These characteristics include,
The delay, shuttering, and cracking can be reduced or totally eliminated due to VRR (Variable refresh rate). You will get detailed and highly fluid gameplay with the help of VRR.
The delay in film and video can lead to a blank screen before displaying content can be eliminated through QMS (Quick Media Switching).
You can get smoother games without any delay with real-time interactive virtual reality by reducing latency with the help of QFT (Quick Frame Transport). 
You can set the significant delay automatically to get smooth, lag-free, and continuous viewing and interactivity with the help of ALLM (Auto Low Latency Mode).
HDMI cables are available in seven types, which are:
Standard HDMI Cable
Standard HDMI Cable with Ethernet
High-Speed HDMI Cable
High-Speed HDMI Cable with Ethernet
Premium High-Speed HDMI Cable 
Premium High-Speed HDMI Cable with Ethernet
Ultra High-Speed HDMI Cable
Let's discuss all one by one:
1) Standard HDMI Cable
Here comes the standard HDMI Cable. These cables are designed for most commonly used applications such as HDTV broadcast, satellite TV, and many others.
Standard HDMI cables are also tested to transmit High Definition Resolution (720p up to 1080p). But the cables are unable to send 4K resolution. These are compatible with HDMI versions 1.0 to 1.2a. Their bandwidth capability is up to 5 Gbps.
2) Standard HDMI Cable with Ethernet
The second type is a standard HDMI Cable with Ethernet. This cable has the same features as standard HDMI, but it has an additional cable known as the HDMI Ethernet channel. To use this cable, both devices sender and receiver have to enable Ethernet for transmission. It is used to connect car DVD Players, Portable DVD Players, Blue-Ray Disc Players, and many other purposes. It cannot transmit 4K resolution.
3) High-Speed HDMI Cable
This cable is designed to transmit high video resolutions such as 1080p to 4k. The high-speed HDMI cable also supports deep color and 3D. The cable bandwidth capacity is up to 10 Gbps. The high-speed line is compatible with HDMI versions from 1.3 to 1.4a. It can be used where a 1080p display can be connected to a 1080p source like a blue-ray disc player or 4K console video game player.
4) High-Speed HDMI Cable with Ethernet
High-speed HDMI Cable with Ethernet supports the same features as that of High-speed HDMI. But this cable is for the automotive task. It has a dedicated line or channel, which is known as HDMI Ethernet Channel. It's must for both connect devices to enable the Ethernet for data transmission. Every device can't support this type of cable, but a few of them, such as the home theater system, Blue Ray Disc players, and others. 
7) Ultra High-Speed HDMI Cable
This cable is the latest release of HDMI. Ultra High-Speed HDMI Cable is specially designed to support all the features of HDMI 2.1. It is made for those who want the ultimate in the future. This cable has many specifications, such as it can deliver high bandwidth features like 4k, 5k, 8k, and 10K at 12HZ. Ultra high speed is also compatible with VR, HDR, eARC, and all other HDMI features. It supports up to 48 Gbps bandwidth.
Are all HDMI cables 4k compatible?
You may be wondering which HDMI cable you should choose for your TV/display if you want to watch 4K video. To choose the HDMI cable that offers the best video quality, you first need to know if your TV supports 4K resolution. Not supporting this resolution will bottleneck your cable's performance, so even if you choose the best cable, you won't get the results you want.
Keep the following measurements in mind when choosing an HDMI cable to watch 4K video.
Length. The longer the cable, the harder it is to deliver high-quality 4K.
The cable itself does not add any functionality to the signal source or receiver. The function of the accessory is to transmit without interference and maintain signal integrity. Therefore, if your TV does not support HDR10, any cable will not provide this range.
In 4K, the signal is transmitted at a rate of 18 Gbps. The increase in losses depends primarily on the length of the attachment. It is much better to choose an HDMI cable with good parameters and a length of 2 meters – than 10 meters.
If you're wondering which HDMI cable to choose to get the best quality, Belkin's Ultra HD High Speed HDMI 2.1 cable is the way to go. It's 1 meter long and supports 4K HDR10. So you get the best resolution when you connect it to your monitor or to your TV. For more information, See 7.1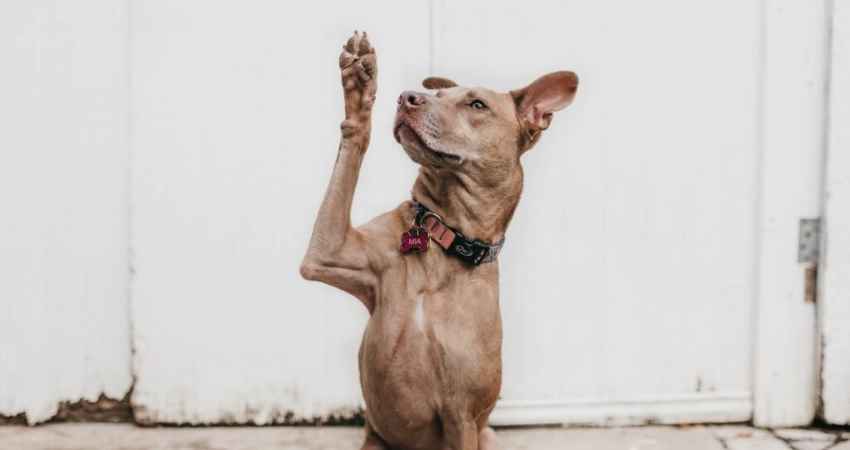 HDMI FAQ
Some kind of interoperability problems can arise in various versions of HDMI cables. For example, you can't get the features of HDMI 1.4 while you are using equipment and cables that are not compatible with version 1.4.
A manufacturing fault like insufficiently or incorrectly performance of used technology can lead to some serious problem. The digital handshake of the HDCP copy protection code and devices connected to HDMI can be a significant cause of some incompatibility problems, particularly when an AV receiver equipped with HDMI is used to connect the digital handshake with a home theater.
If you are facing such problems, you must contact the manufacturer to help with this issue. A replacement might also be offered in some cases.
The incompatibility problems between the components can also arise from other distinct causes apart from the initiation of the "handshake." At the start of the article, we have discussed that the communication between a video source and a TV is achieved by using an HDMI cable that supports two-way communication.
EDID (Enhanced Display Identification Data) is a significant part of this digital communication that exposes the TV's ability for source components. The manufacturer's name, type of product, screen resolution, and color depth are some kind of information that is included in EDID.
What kind of HDMI cable should I buy to connect different devices?
You can purchase any version of HDMI cable that sends a signal to your TV with HD Ready resolution and a refresh rate of up to 120 Hz. The bandwidth is sufficient and beyond 120 Hz you will need version 1.2.
For Full HD TVs the picture quality is similar, but above 120 Hz version 1.3 is required.
For streaming 2K video, you will need version 1.3 (30 Hz), 1.4 (60 and 75 Hz), and 2.0 (120 Hz and above) cables.
For 4K, you need a HDMI 2.0 cable (at 60 Hz);
For ultra-high definition format above 75 Hz can only be transmitted over a v 2.1 cable, but the same requirements apply to 5K video.
No special cable is required to connect the TV to the computer. The most important thing is that your computer's graphics card must support the resolution of the TV screen. Some cards do not have this feature.
For example, if you want to connect your TV to your phone to watch videos on a large screen, you will need a cable with a different connector. A TV has a standard A connector, while your phone has a C or D connector. If you don't have such a cable, you will need an adapter.
Can I use HDMI over long distances?
Our main focus is on the HDMI cables' length while using them in home and industrial audio/video systems. HDMI fiber optic cables are one of the perfect and modern solutions in the regard thanks to their high-speed technology.
A superior picture and sound quality with the inclusion of 4K and 3D can be achieved by using these high-tech cables, even up to 300 meters away (For this reason, they are highly perfect than other ordinary copper cables). High-speed cables' working principle is based on the conversion of HDMI electrical data into the optical cables located inside HDMI fiber optic connectors.
The reverse conversion is carried out back to the HDMI electrical data stream connected to your TV or projector. There are 0% chances of signal losses even over long distances because such cables are fibers. These cables also do not suffer interference caused by other devices like computers and wireless devices.
HDMI and 3D TV
Why when I turn on the 3D Blu-ray player, the TV display goes blank?​
This problem arises due to the incompatibility of one of the components of your system with 3D video. For example, you will get a blank TV display if you want to watch a movie through a 3D Blu-ray player on a TV that does not support a 3D display because your TV cannot know what to do with the signal.
The same thing will happen when you try to conduct a video signal transmission via a 3D Blu-ray player to an AV receiver of a home theater having no support of 3D. The AV receiver can't conduct the transmission of 3D video to your TV, and you will get a blank screen.
Why when I try to watch a regular 2D movie, my 3D TV screen goes blank?
Why I have no sound and picture when using HDMI from a DVD player to a TV?
Why is there no sound when using the HDTV HDMI input?
Most televisions lack Dolby Digital decoded sound and surround DTS surround, and they are only able to play 2-channel audio. However, many HDMI-equipped video components come from the factory with the ability to forward multichannel audio already set. Changing the audio setting of the component to "2-channel (PCM)" will resolve this issue.
Do HDMI cables provide subtitles? There are no subtitles on the display when using HDMI connections.
Why is there no image when you connect the cable box to an HDTV?
This problem arises due to the cable block caused by the lack of upgrading equipment with new software by manufacturers. You should immediately report this problem. Using video component connection and coaxial digital audio connection can be very helpful to solve this problem.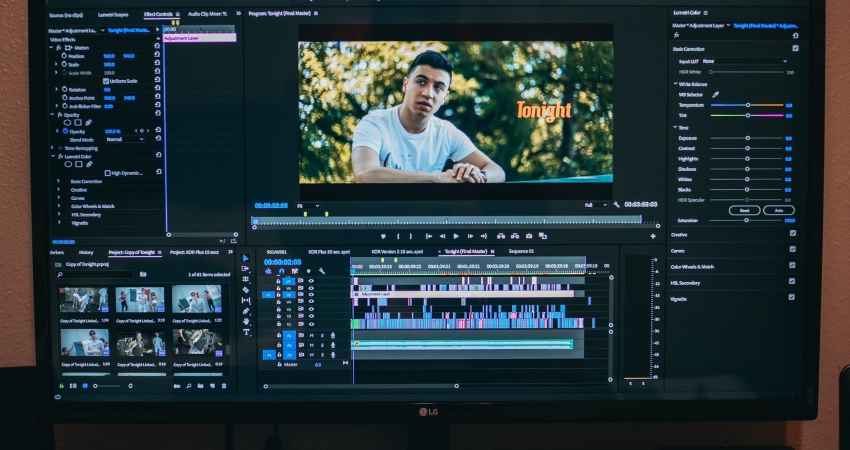 Best cables for 4k monitors – HDMI 2.0, DisplayPort, USB-C, Thunderbolt
Suppose you want to buy a cable for your new 4k monitor; in this case, in addition to HDMI cables, you have three other options : DisplayPort, USB-C and Thunderbolt. Some top monitors will have all four ports, whereas cheaper ones may only have a few. Obviously, your choice also depends whether or not your computer is equipped with these ports.
Which cable should you use to connect your 4K monitor for maximum performance without sacrificing quality?
HDMI 2.0
The HDMI (High Definition Multimedia Interface) is the most commonly used standard on the market and can be found on all monitors and computers on the market today, as well as on game consoles and Blu-ray players. But not all HDMI connectors are created equal: the latest devices and displays have HDMI 2.1 connectors, while older devices are limited to HDMI 2.0. And the two versions of the standard are not identical.
HDMI 2.0 at 4K resolution never exceeds 60 frames per second in 8-bit color, supports only HDR 10 with static metadata, can carry up to two 16-bit channels, 44.1 kHz, and has no audio compression. So there is no 5.1 sound.
HDMI 2.1, on the other hand, supports AMD FreeSync, VESA AdaptiveSync, HDR10+ with dynamic metadata, Dolby Vision, and theoretically a resolution of 10K (60 frames per second) and 10-bit color with a bandwidth of 48Gbps. It also has a small power supply and can be used as an Ethernet adapter if the cable fits.
Best HDMI Cables for 4K Gaming
Belkin HDMI 2.1 Ultra High Speed
AmazonBasics High-Speed HDMI
Onyx HDMI
Monoprice Certified Premium High-Speed HDMI Cable
DisplayPort
The first devices supporting DisplayPort 2.0 will be available soon. With bandwidths of up to 80 Gbps, they offer an excellent connection between your monitor and your computer.
Most of today's monitors and computers, if equipped with DisplayPort, come with version 1.4. Technically, this is lower than DisplayPort 2.0 but better than HDMI 2.1. For example, on the audio side, it can transmit uncompressed 7.1, 24-bit, 192 kHz signals.
The video side supports FreeSync, HDR10+ with dynamic metadata, a resolution of 8K at 60 frames per second and 10-bit color (but only when the video stream is compressed, so there is not much loss of image quality).
The DisplayPort standard does not support any type of Ethernet. In addition, this standard is less popular than the HDMI standard.
Best DisplayPort Cables for 4K Monitors
Amazon Basics DisplayPort to DisplayPort Cable
Rankie DisplayPort to DisplayPort Cable
8K DisplayPort Cable 1.4, JSAUX 6.6ft/2M DP Cable
DisplayPort 1.2 Cable 6.6ft, iVANKY 4K DisplayPort to DisplayPort Cable
Cable Matters DisplayPort to DisplayPort Cable
USB-C
Some modern monitors are equipped with USB-C video inputs (via USB-C alternative mode). In fact, USB-C for video is a "false standard" because it is only a DisplayPort connection via a USB-C cable. Thus, you can stream 8K video at 60 frames per second and 10-bit color video over USB-C
Best 4K USB-C Cable
AmazonBasics USB Type-C to Micro-B 2.0 Cable
Belkin USB Type-C
Cable Matters USB C to USB C Monitor Cable with 4K 60Hz Video Resolution
Thunderbolt
Currently, all products connected to Thunderbolt use version 3, but the first Thunderbolt 4-compatible devices promising 80 Gbps throughput will arrive soon.
Thunderbolt 3, on the other hand, offers 40 Gbps, which is enough to send two 4K signals at 60 frames per second, one 4K signal at 120 frames per second, or one 5K signal at 60 frames per second over a single cable. As you can see, the Thunderbolt standard works similarly to DisplayPort, but with a big difference.
Obviously, displays and computers that offer this technology are significantly more expensive than their counterparts. Unless you work in video production, filming and editing in virtual reality, designing motion graphics or other intensive tasks, you don't require a Thunderbolt 3.0 cable
Best Thunderbolt Cables
Apple Thunderbolt 3 Pro Cable
Belkin Thunderbolt 3 Cable
Cable Matters Thunderbolt 2 Cable
Startech 0.5 Thunderbolt Cable
Anker Thunderbolt 3 Cable