What is the big deal with wireless audiophile headphones? For pure music lovers, it is a real disappointment that the music is not reproduced losslessly. For anyone else, wireless audiophile headphones are just a more convenient form of wired headphones that sound slightly better than regular headphones. The question of the matter is, are wireless audiophile headphones worth purchasing or not, and why?
In this article, we will focus on the importance and worth of wireless headphones for Hi-Fi users by considering the following points:
The value of wireless audiophile headphones
Wireless audiophile headphones flaws
Whether they're worth the money, and to whom they're a reasonable purchase.
Three reasons why wireless audiophile headphones are not worth it
Wireless audiophile headphones have several advantages that make them an excellent product for those who need conveniences, such as:
Ease of use (Easy pairing, control buttons, remember multiple connections)
Wireless transmission
Multiple functionalities & technologies that make them more suitable for various applications ((Bluetooth, ANC, multipoint connection, microphone, voice assistant, etc.)
However, they also has some disadvantages that make it a bad product for audiophiles.
Here are three reasons why wireless audiophile headphones can be a bad deal for high-fidelity users: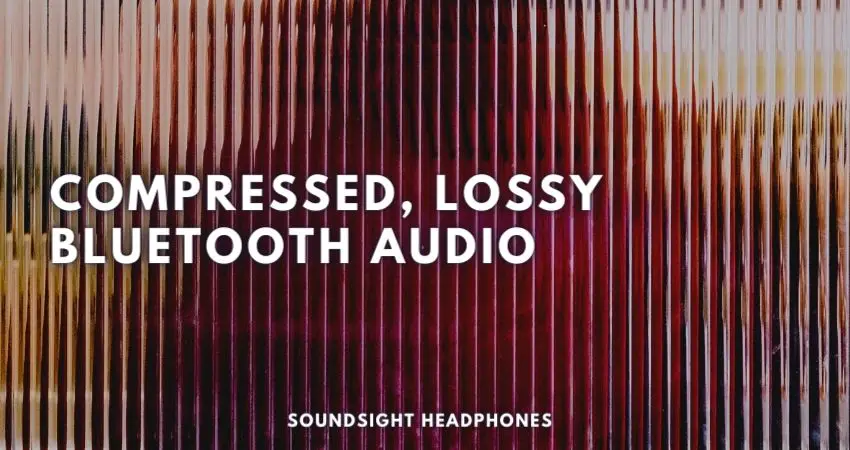 Lossy Bluetooth audio compression
The audio file quality is restricted when played back with Bluetooth headphones. If you stream lossless audio, it's automatically compressed to the lossy format, which reduces the sound quality to a great degree.
Even though some wireless headphones use cables, when listening to music via Bluetooth, the quality is plagued by lossy compression data loss, including:
Sonic artifacts
Distortion
Lack of fidelity.
The more information that is accurately reproduced, the higher its fidelity. That's why a lossless format like FLAC or ALAC is preferred over a compressed MP3 over AAC, SBC, or other standard-res decoding technologies.
Lossy compression is not a new problem. It is one of the problems of streaming music via Bluetooth, which can introduce latency and artifacts into the music stream. It does make sense to use wireless headphones for listening to music when doing sports since most of you won't notice a difference in sound quality when paying attention to other tasks.
Wireless interference affecting sound quality integrity
Wireless Hi-Fi headphones are not equally effective in delivering good sound quality as the wired version, which makes it a less-than-ideal choice.
The inability to play music in a lossless format interferes with the fidelity of the music reproduction. The sound may be slightly better for wireless audiophile headphones with high-res codecs, but if you want the truest, most faithful sound reproduction possible, wired audiophile headphones are the way to go.
Some have built-in technologies that provide active equalizers, low latency transmission, or codecs designed to handle up to 990 Kbps (LDAC codec), which optimizes the sound for wireless transmission via Bluetooth.
But the sound fidelity is still not comparable to a wired pair. In addition, watching a movie with a pair of high-latency wireless headphones can mess up the audio and video synchronization, creating an awkward experience.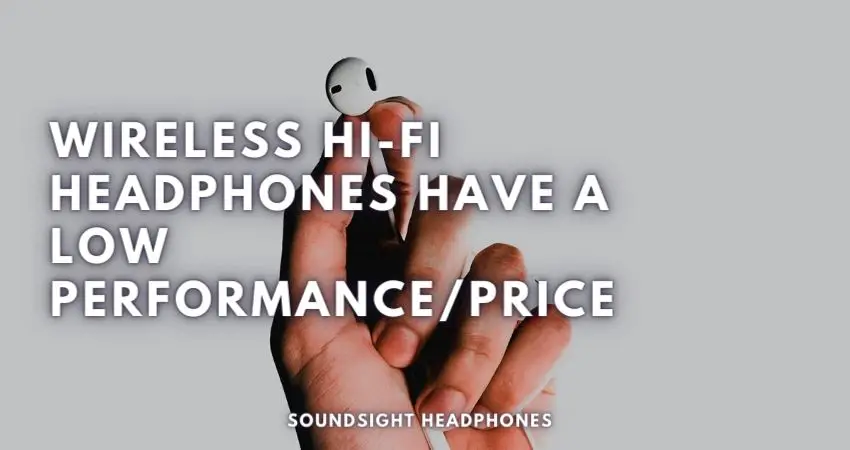 The value of wireless HiFi headphones is not surprisingly great
Wireless headphones are not worth the money you spend on them. Since they often have hardware and software issues, low sound quality, delayed responsiveness, and high price, they are not a wise purchase.
Wireless headphones' price tag isn't too enticing. Most wireless headphones are pricier and offer less value than their wired counterparts.
First, you pay more for lower audio quality, which may feature intrusive background noise and sound distortion caused by electromagnetic interference from additional electronic components.
Secondly, the audio quality depends on your area's wireless transmission technology and wireless stability.
Wireless audiophile headphones tend to break easily due to the multiple electronic components. They're typically designed to be used on the go and undergo a lot of stress/movement.
Wireless headphones also require the most maintenance and recharging compared to wired audiophile headphones. But the main reason why wireless headphones are not worth it is their poor sound quality.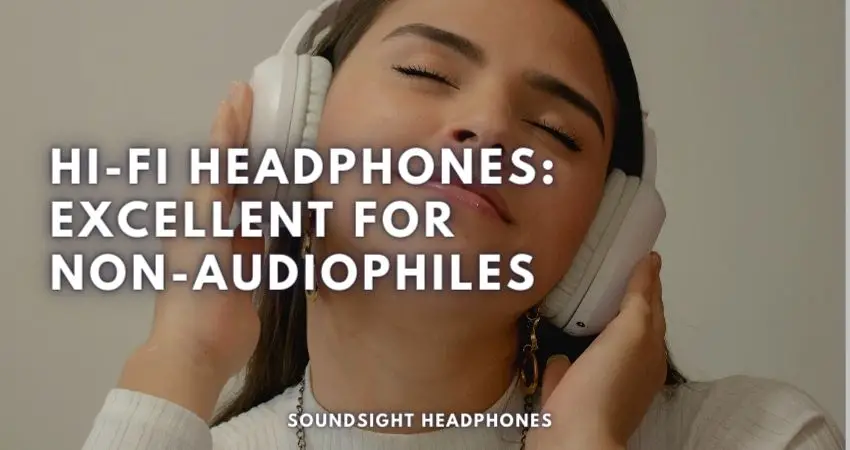 Wireless high-fidelity headphones are worth it for non-audiophile users
Audiophiles want the best sound quality they can get, and wireless headphones have some flaws compared to wired headphones in that regard. The discrepancy between sound quality and convenience can be better appreciated by those who do not care much about the shortcomings of wireless headphones.
Since most people are not audiophiles, some are less concerned about squeezing the most fidelity out of the music. If all you need is a pair of headphones that suits your needs and wants most conveniently, paying more for higher-fidelity wireless headphones is worth it.
Unlike consumer wireless headphones, high-fidelity headphones with Bluetooth technology are more valuable.
They have features that allow for better sound reproduction, aptX codec, more responsive drivers, or other improvements in Bluetooth connectivity or increased sound fidelity. They can be used with smart devices and offer above-average sound quality.
If you just want a taste of wireless audiophile headphones, check out these affordable Hi-Fi wireless headphones. LINK HERE If you want a smooth experience without the nuisance of the wire getting in the way, amplifiers, or DACs, buying wireless headphones is a good choice.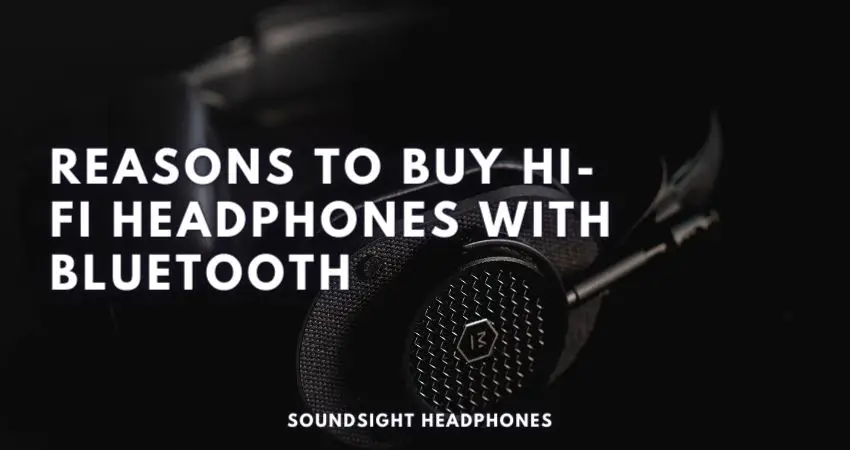 Reasons to buy Hi-Fi headphones with Bluetooth
There are many reasons to buy high-fidelity headphones, but for those who consider wireless headphones an appealing device, the aspects that make wireless Hi-Fi headphones worth considering are: LINK HERE
Exceptional sound quality over Bluetooth
If you want wireless headphones that offer the best value for your money and want to experience the best sound quality, wireless Hi-Fi headphones are the way to go. Headphones like Apple AirPods Max and Bowers & Wilkins PX7 offer fantastic music with High-Res codecs and hardware technology designed to provide a seamless wireless connection.
The quality of the music reproduced by wireless audiophile headphones is between regular headphones and analog Hi-Fi audio. But with wireless Hi-Fi headphones, you won't compromise on sound quality as much as you would with 90% of headphones that work on Bluetooth. Some don't deserve the money asked for them, so you need to check this article on good-sounding affordable wireless headphones. LINK HERE
User experience above anything else
Clearly, sound quality is not everything when dealing with wireless audiophile headphones, but it's a big deal for many people.
The quality of user experience depends on the sound fidelity as well as other aspects such as:
Comfort & ergonomics
Connectivity and compatibility with wireless technologies
Convenience of use and implementation of the technology (e.g., Can you use the ANC system without listening to music? Can you use the Transparent listening mode while listening to music? Can you use the headphones when charging? etc.)
All elements are well-integrated into wireless Hi-Fi headphones. As such, be rest assured that you get a high-quality set of wireless headphones worth buying.
As opposed to most wireless headphones and high-end mainstream Bluetooth headphones, wireless Hi-Fi headphones are of better quality in terms of sound, design, and user experience. You'll enjoy a comfortable experience with a level of sound quality and fidelity that's almost as good as that of wired headphones.
Convenient, versatile, and portable
Wireless audiophile headphones have some benefits that make them a worthwhile investment for the modern lifestyle, such as convenience and ease of use. Since wireless headphones are lightweight and super portable, you can quickly bring them along on your workout and stay in shape.
The wireless element also enables some useful features like find my headphones, wireless audio streaming, hands-free calling, etc. High-fidelity wireless headphones can also offer better sound quality over Bluetooth than regular wireless headphones with limited bandwidth.
Conclusion
There is inherent worth in wireless audiophile headphones. It is a cool concept that allows for some freedom of movement, at least for people who walk a lot, travel, commute on public transportation, or just don't put as much value on sound fidelity as most audiophiles.
For audio purists, on the other hand, wireless audiophile headphones are not worth it. Not everybody has a sensitive ear to hear the subtle differences wired audiophile headphones offer.
But if you want to remember the music as faithfully and accurately as possible and not rely on the quality of the Bluetooth connection, you need to avoid wireless headphones.
If you're still wondering whether to buy wireless headphones, check out these Key Aspects to Know About Wireless Headphones. LINK HERE Every audiophile must know about the benefits and limitations of wireless headphones, and thus must read the article.