Active noise-canceling headphones use battery power to create sound waves that cancel ambient sounds. It's ideal for masking the constant hum of an airplane engine or neutralizing noisy neighbors in an apartment. But do ANC headsets consume a lot of energy? If so, how much? The answer is: it depends on the noise cancellation technology, the level of noise cancellation, and your headphone's battery.
In this article, you will learn if ANC headsets consume a lot of power, how much on average, what affects the high power consumption and how to take care of your headphones' batteries.
How is Noise Cancellation Technology Affecting Battery Life?
Answering whether active noise-canceling headphones consume a lot of battery power and to what extent requires an understanding of how active noise-canceling influences battery consumption.
Most ANC headphones are wireless headphones that use battery energy to power the ANC circuitry and connect wirelessly to your audio source. In addition to the wireless connection, which inevitably consumes power, activating the Active Noise Reduction feature to listen to music also consumes additional power.
High-battery life consumption is one of the main disadvantages of ANC headphones. However, the battery life consumed by the active noise cancellation technology depends on four factors:
Active noise cancellation type
Active noise cancellation intensity setting
Environment (how much noise or lack of noise is there)
Duration (how long the ANC system works)
Other factors like volume level, distance from the audio source, or battery status impact how much energy is consumed.
Active noise-canceling technology impacts battery consumption
The type of noise-canceling headphones you have depends on how much battery power they consume. Hybrid ANC systems (also known as the most effective active noise-canceling system) draw the most amount of power. Hybrid headsets use multiple microphones and two circuits for Feedback and Feedforward cancellation; they use more power. Conversely, Feedback and Feedforward noise-canceling technologies use less power but are less efficient.
How much power does a hybrid active noise-canceling headphone use
The latest version of Sony noise-canceling headphones WH-1000XM4 plays for 38 hours without ANC and to a maximum of 30 hours with ANC enabled. The headset uses hybrid ANC technology and requires 8 hours or 26% more battery life when noise reduction is powered on.
Soundcore Anker Life Q35 has similar hybrid noise-canceling technology and has a 40-hour playtime with ANC on and 60 hours with ANC off. The noise-canceling circuit alone uses 20 hours of battery life or 50% more battery.
The two ANC headphones are not comparable, as one is a high-end ANC headphone and the other is a mid-range ANC headphone with hybrid noise-canceling technology that impairs the sound quality. Despite featuring a noise-canceling technology with a similar circuit, Sony WH-1000XM4 is superior, attenuates more noise, and consumes less battery life. Still, its standard battery life is shorter (30 hours vs. 60 hours of Q35).
High noise-canceling intensity consumes more battery power
In theory, an active noise cancellation system that reduces background noise in an aircraft should consume more energy than one that only attenuates everyday noise. Achieving a high level of noise cancellation is related to the amount of energy consumed by the ANC system. The more worked out the algorithm to cancel as much background noise as possible, the more battery power is used.
Headphones like the Bose 700 have several noise cancellation settings, ranging from less efficient to more efficient. The Bose 700 ANC headphones have 11 levels of noise cancellation, with the lowest allowing for Transparent listening mode and the highest offering maximum noise cancellation.
With lower noise cancellation intensity, ANC headphones use less power. So if your headphones have a high standard battery life and a feature that lets you adjust the noise cancellation level, you may get more battery life, but not as much as when you turn it off completely.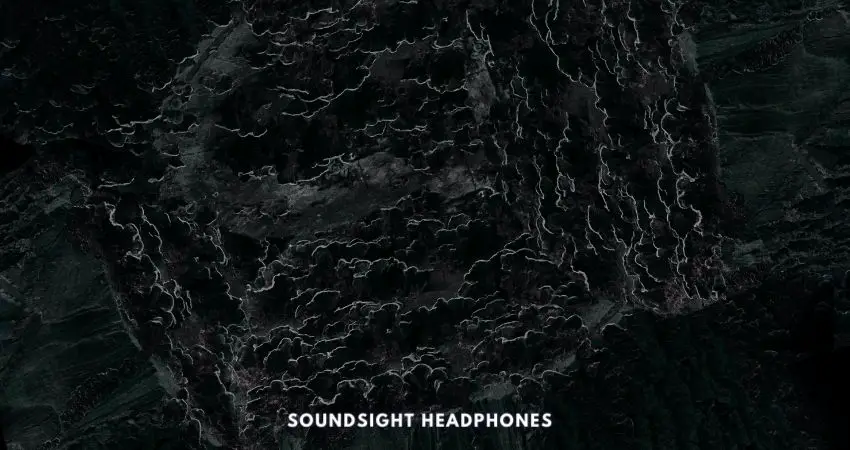 A noisy environment can drain more battery life than usual
As stated previously, your ANC headphones work out harder in a noisy environment. It provides you with a quiet listening experience and a more powerful ANC experience, but decreases your battery life. On the other side, a quiet environment is less likely to affect your battery life.
As a general rule, your active noise-canceling headphones use 20-30% more power in a noisy environment. This is because active noise-canceling headphones are set to suppress noise (such as the hum of an aircraft engine), which requires more battery power.
In general, although noise-canceling headphones consume less battery power at lower intensity settings, it's better to choose ANC headphones that have naturally long battery life.
The Bose 700 ANC headphones may have 11 noise cancellation settings, but their maximum battery life is 20 hours, which is not impressive. The Sony WH-1000XM4 has about 30 hours of battery life with ANC full power. Battery drain over time also reduces the battery life of an active noise canceling headset, giving a significant advantage to headphones with larger base batteries.
The time you leave ANC on influences battery life
The amount of time your ANC system is on has a major impact on battery life. Even if you use ANC without music or the music is muted, the active noise cancellation circuitry will draw battery power. Whether Transparent listening mode or ANC is on, your headphones consume battery life. LINK HERE
If you forget your ANC headset at the office, it will continue to draw power and eventually run out of battery if you don't turn it off. Some headsets have smart features that automatically turn them off after a period of inactivity.
Sony headphones offer an option in their Headphones Connect app, called "Auto Power Off." For example, the Sony WH-1000XM3 automatically turns off its ANC system based on the amount of inactivity you set: 5 minutes to 30 minutes, 1 hour, or 3 hours.
Can ANC Headphones Consume a Lot of Battery Power?
Now, let's answer the question of how much of a "power sucker" active noise-canceling headphones are. The short answer is a lot. Unless you need to reduce noise, the noise reduction feature isn't worth it. But battery life isn't the only culprit in ANC headphones. To learn more about what I'm talking about, check out this article on the differences between passive and active noise reduction.
So, yes. ANC headphones consume a lot of power. As you saw with the Anker Q35, the ANC alone takes out 20 hours of playback per charge, while the Sony WH-1000XM4 plays for 30 hours instead of 38 hours. The difference between playback time with and without ANC is significant for all ANC headsets, meaning reckless use of ANC can shorten the life of your battery faster.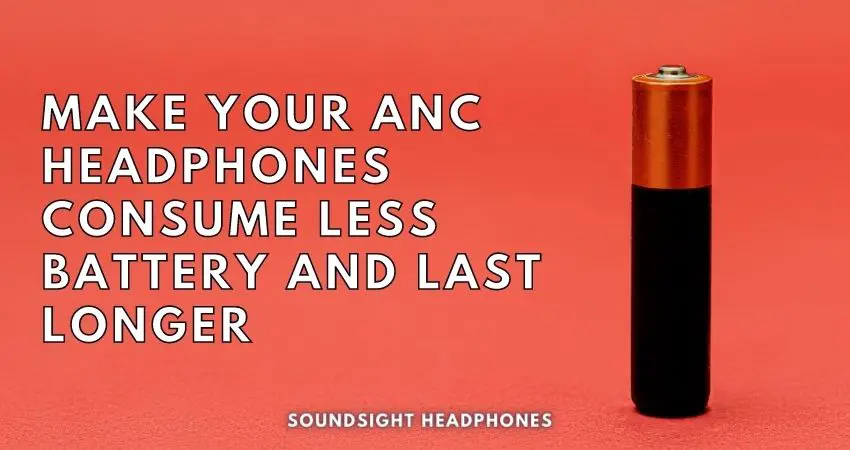 How to make your ANC headphones consume less battery and last longer
Whether you like it or not, each time you recharge your headphones, the battery life decreases. The active noise-cancellation feature takes a toll on the battery life, which is unavoidable. However, there are ways to ensure that the battery lasts longer.
The main ways to make sure your ANC headphones don't drain too much battery life are:
Ensure your headphones have an automatic power-off system in place
Use noise-canceling at moderate intensity or low intensity if your headphones provide you with multiple ANC intensity modes
Try listening to your headphones in wired mode if they have a headphone jack
Disable Voice Assistant or other services that may be running in the background
Ensure your ANC system is turned off when it does not perform a needed task.
Lastly, use the noise-canceling function as little as possible or not at all.
Guide to ANC Headphone with Longer Battery Life Expectations
Closed-back ANC headsets come with different features, technologies, marketing claims, and battery sizes. To match the idea of a long-lasting ANC headphone with a long battery, the following points should be considered:
The type of active noise cancellation: single microphone or multiple microphones. If you want a noise-canceling headset with a long battery life that will last you a few years, buy a high-quality headset with Feedforward ANC.
A high initial battery life ensures a long life expectancy, even after 2-3 years of constant use: you can find some wireless ANC headsets with an initial battery life of 30-40 hours, such as the Anker Q20 or Sony WH-1000XM3 or XM4, Bowers & Wilkins PX7 and Jabra Evolve2 85.
Don't be distracted by features such as noise cancellation intensity adjustment, as these are generally unnecessary and don't offer a substantial increase in battery life over an already high battery. Instead, look for headphones with an automatic ANC deactivation feature.
Buy a pair of noise cancelling headphones with good natural passive noise reduction. You don't need too much noise attenuation when the passive noise reduction is good enough compared to ANC.
Make sure your headphones' ANC can be turned off. Headphones such as the Bose 700 have an ANC circuit that works all the time and can't be turned off unless you disable it in the app.
FAQ regarding ANC headphones and battery power consumption
When you listen to music with ANC headphones and ANC is enabled, how long does the battery last?
On average, your headphones consume 20-25% more battery life when ANC is on. With some low-cost hybrid headphones with active noise reduction, that number jumps to 30-50%. This increase in power consumption is due to the use of wide-array microphones and inefficient or poorly designed ANC algorithms.
Why does the ANC system consume battery power?
The reason is that active noise cancellation technology is built into the ANC circuitry and requires power to pick up environmental noise, process it through a noise cancellation processor, and output the anti-phase noise in your drivers.
Do ANC headphones drain faster?
No type of battery lasts forever, and the more you use the battery, the faster it eventually dies. Active Noise Cancelling headphones consume a lot of power, discharge faster, require more frequent recharges, and, as a result, use more battery and die faster than regular wireless headphones without ANC.
The Bottom Line
In summary, ANC headphones are quite power-hungry. They are practical devices that help you get rid of annoying noises in your environment to enjoy your favorite music in fantastic conditions, which is why ANC headphones are often considered necessary. However, to preserve the battery life of your ANC headphones, you should only use them when passive noise reduction does not provide a high level of comfort.