BÖHM Headphones - BÖHM's Top Wireless Headphones
Most wireless headphones are bounded to a painful truth, they trade performance and sound quality for comfort, hassle-free experience, and effortless connection.
But as unfair as that sounds, the exchange is deemed quite fair, according to the way technology veered lately, encouraged by the vision of the biggest innovator – Apple.
Although an immesurable amount of wire-free audio equipments, such as all BOHM headphones, are embedded with the best wireless standards – Bluetooth 4.0/4.1 or popular audio algorithms such as aptX and aptX HD, people still encounter frustrating issues regarding battery life, headphones size, or high latency which is a major issue all around.
It's too early to embrace the "no headphone jack" trend.
The technology behind wireless headphones is not up to par with the aspiring movements of giant tech companies, yet we search for what's best regarding the debate of wired vs wireless headphones.
A pair of BOHM headphones for any
venture
Photive manufactures only wireless audio equipment – be it bluetooth earbuds, wireless headphones or speakers.
A confident move, but moreover, their direction and ambition helped service and satisfy customers of different avenues with an array of audio equipments best suited for certain activities and conditions.
Whether it's wireless, waterproof, sweatproof or dustproof – There's some BOHM headphones or speakers designed just for it.
In the end, while the main pillar of their business is revolving around the element of no wires, the success conveyed is definitely a substantial proof of quality.
BOHM B76 Wireless Headset
BOHM B66 Wireless Headphones
BOHM S6 Leather Wireless Bluetooth Earphones
BOHM S9 Wireless Sport Earbuds
Summary
FAQ
Alternatives
Budget Pick
Upgrade Pick
More Resources
The BÖHM Experience - A flawless selection of wireless headphones
Everybody knows at this moment their main selling point is creating awesome wireless audio equipment, which is why so many of their devices sell like cake on Amazon.
We ventured to analyze and rate the best BOHM headphones;
Wireless Range: Up to 10m
BÖHM B76 Review - The most cost-effective Wireless Headsets
BOHM unarguably challenge a lot of premium wireless headphones; And they perform with a limited set of affordable headphones. BOHM's flagship, BOHM B76, is an intuitive and elegant headphone with a neat design and vigurous build.
Everybody loves a quality product. For B76's price, the value you get is merged with a concotion of sturdy build made of metal, effervescent sound across all frequencies, and hassle-free wireless connection.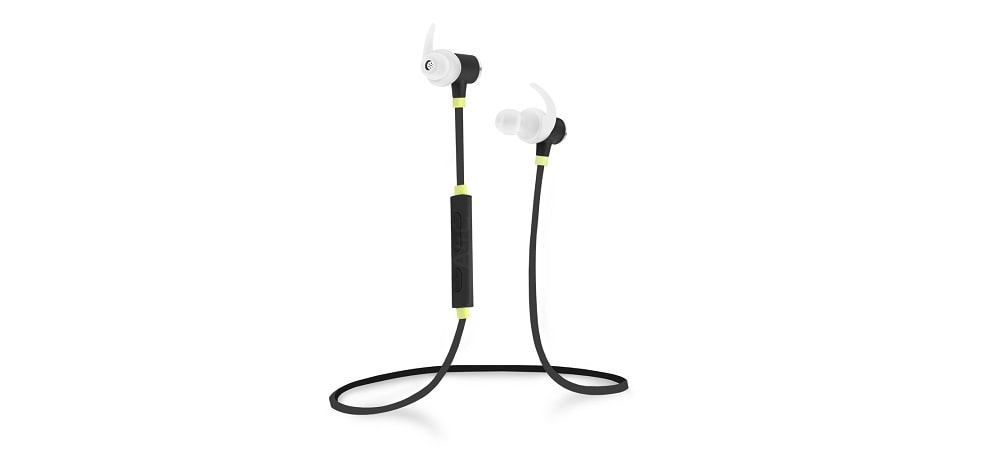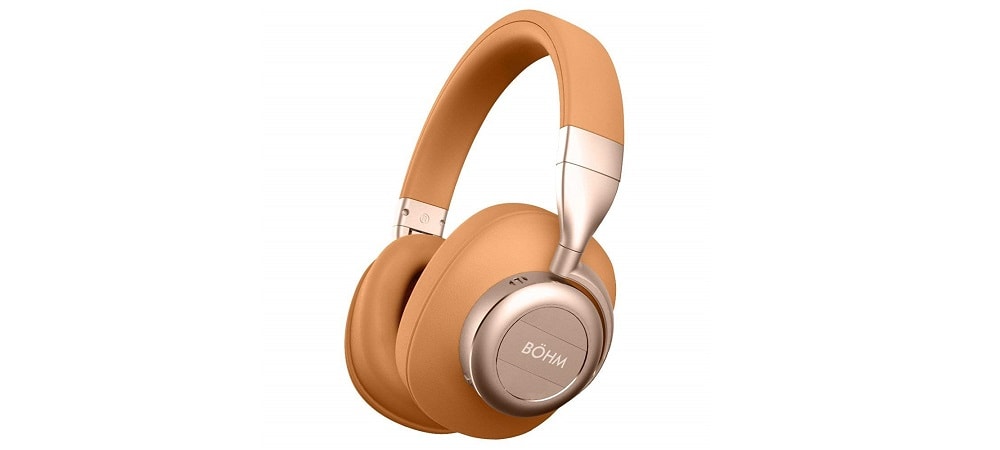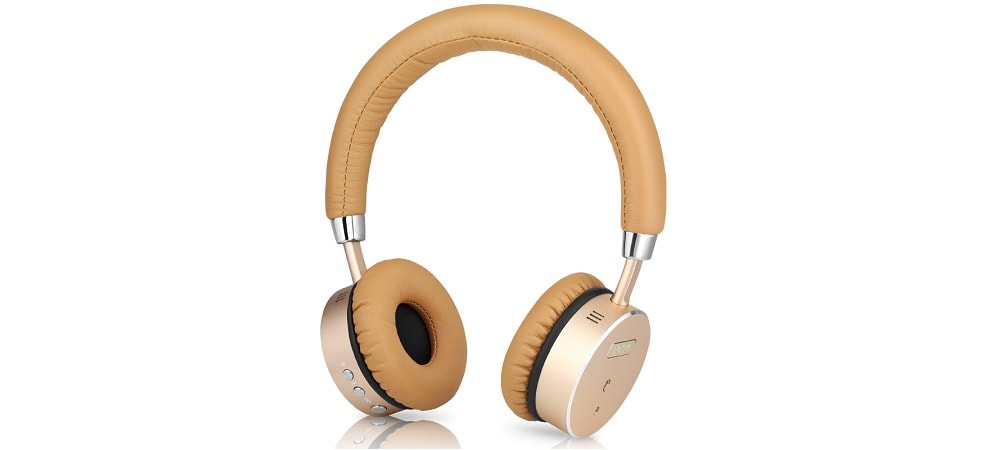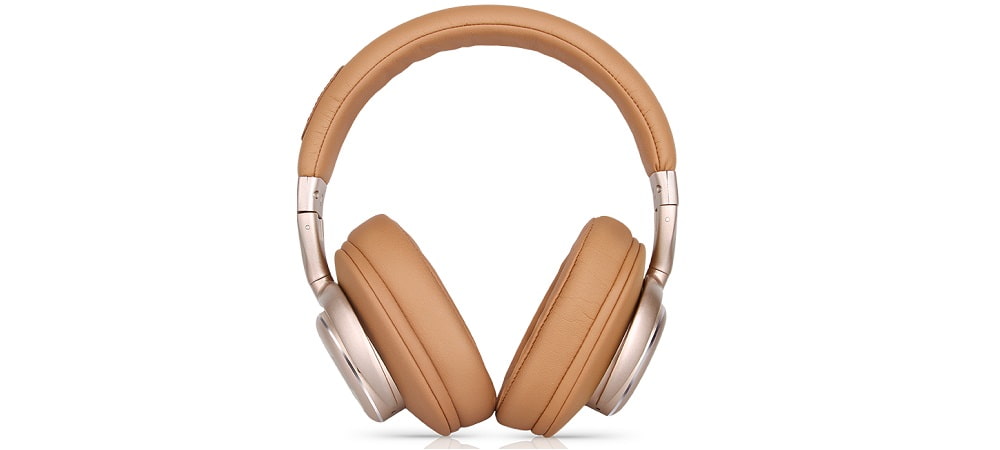 As with a lot of high-end wireless headphones, BOHM promises to deliver the same proportion of quality but at cheaper rates. The design it's distinctive and quite uncommon following a modern pattern with slightly retro cues.
Just like its unique look, BOHM's B76 is also distinguished by a variety of features engineered for the best audio experiences. In regard to audio quality, the sound standard closely related to Bose's will inspire you to relisten your audio library, and put you in your seat and hold you there impressed.
Drivers Size: 40mm
Bluetooth: 4.0
Weight: 345g
Microphone: Yes
Wireless range: Up to 10 meters
ANC: Up to 20dB
Battery: Up to 15h (10 with ANC)
Type: Over-Ear
Controls: Yes
Compared to BOHM B66, the over-ear enclosure allow for bigger earpads – and in this regard, the B76 outclasses in terms of comfort; The thick memory foam pads enclose your ears firmly, and provide a comfy fit around your ears, while the headphones sit nice and comfortable on your head due to a soft faux leather headband to counter the weighty yet tough build.
Music makes any scenario more captivating and alluring. It is the music we listen to and the quality of it we get enthralled to when running in the park on a blazing and dazzling summer day.
You cannot miss on such fulfilling moments with a basic pair of headphones for running, which is why essential requirements such as water protection and flexible earhooks are not enough – Sound quality is a must have, for which BOHM B67 doesn't dissapoint.
Sidenote: Liquipel is a substance created by an American company which serves as a solution to enhance devices to be super-hydrophobic resistant and protected from water corrosions.
While this substance is a new concept for most of you, rest assured it does not affect the sound quality, build or weight in any matter.
One can easily appreciate the instrumental texture – Even the inexperienced ears. While the statement is directed towards those without musical ear, the assertion is available for everybody and simply implies a huge distinction between what can be discern as dynamic, excellent detailed sound, and the sound which lacks resolution and refinement.
The difference between Faux leather and Real leather, is that the former is durable, stain-resistant and more reliable in time; While the latter, the leather from animals, is more subject to scratches, scrapes, and peels.
Although Faux leather is only a simulacrum of leather, it's created from a plastic base which is treated with wax or polyurethane for color and texture.
In the end, we concluded that these wireless headphones are by far the best BOHM headphones. And they are also the best for the purpose they were originally designed.
Heavyweight – The headphones are quite heavy; Weighting 350g they won't be the right choice for extensive usage.
Outright luxurious Design – Not only do they have Bose-quality sound, but they match the elegance and sophistication of Beats headphones.
Emotion-powered Tones – The sound has plenty of finesse, and an excellent and dynamic bass with a lot of resolution among lows all the way to the upper mids.
Impressive Noise Cancellation – This feature works extremely well; The ANC in tandem with the passive noice cancellation are able to transcend you into a different dimension of order and serenity.
Wireless Range: Up to 10m
BÖHM B66 Review - Wireless Headphones
The BOHM B66s are a competent pair of Bluetooth earbuds for sport, with a lightweight build and wireless superiority;
Without exception, they excel in this area by default because of the utility it provides via Bluetooth and the firm grip on ears, but let's scrutinize the remaining aspects and see how BOHM's B66 truly stack up.
As most would probably expect; B66 is another pair of pocket-friendly wireless earbuds for running. They were among the first headphones engineered for the purpose of providing a striking experience for fitness and physical activities.
Although they are the predecessor of B67, the B66 has been worked in so far to provide the optimum experience for a pair of gym earbuds.
Drivers Size: N/A
Bluetooth: 4.0
Weight: 16g
Microphone: Yes
Wireless range: Up to 10 meters
Water-resistant: Yes
Waterproof: No
Type: Earbuds
Battery: Up to 6 hours
Controls: Yes
On website the BOHM B66 model is advertised with Bluetooth 4.1. BOHM has Bluetooth 4.0. 4.1 has a bigger edge than 4.0; In places overcrowded with wireless devices, Bluetooth 4.1 won't obstruct the signal, which would make the headphones attune with gyms full of people that carry and use other wireless headphones.
It's refreshing to know how useful these headphones are. Besides their ergonomics in which they hook onto your ears firmly, they have an integrated microphone and option to accept/decline calls, and a mini-USB to recharge them from your laptop or computer. All these small but rather useful details require some space for hardware, thus trading size and weight for utility. As a matter of anatomy, B66's size and shape could be inconvenient for some people.
Before rebranding, the B66 were named B66, and once with the change of name, the sound quality also changed. The previous version had a much beautiful and explicit sound quality as compared to the new version, they were also much smaller.
The new B66's sound doesn't rise to the standard the B10 have created, but they anchor easier to your ears, and because of this reason the sound quality have been unfortunately compromised a bit to make them more viable towards sports and physical activities.
The review of BOHM B66 is extremely impartial. Since B66s are a popular choice among the other Photive bluetooth earbuds, they are the best for sport activities for people with tight budget and not too carrying about sound quality.
The earbuds are cheap and pack a ton of features that provide a nice experience dispite their lack of sound quality and . Handy for phone calls, and good for listening to podcasts.
Weak Soundstage – The soundstage isn't too spacious. Most avid music listeners prefer a nice range of sources from which the sound unroll
Long Recharge – The battery requires up to 4 hours to recharge completely, but the good part is, they can keep up for long time.
Bass – The high definition of B66's bass is a surprising hit. No cheaper headphones could possibly attain this performance or consistency in the lower frequencies as Bohm B66 does.
Sound Quality – Overall sound quality is great. The bass is the most referenced quality followed by mids and treble; These aren't the best to go full Lindsey Stirling.
No Leakage – A quality much appreciated by anyone carring about own privacy. Sufficient to say, unnoticable leakage is present when the volume is high.
"You rarely find high quality cheap wireless headphones"
We ventured to analyze and rate the best BOHM headphones; BOHM has a high variety of headphones and given the huge array of products they put available it's quite daunting to find what's best to your needs, so we endeavoured to simplify things for you and highlight the prime benefits of top BOHM contenders, and tell the most satisfying experiences.
Passive Noise Canceling: Yes
BOHM S6 Review - Leather Wireless Earphones
From BOHM's array of headphones with Bluetooth, the flagship over-ear model – BOHM S6, is the go-to option for bass lovers to have their way and inflict as much powerful and lively bass in their ears as they please.
Since these orange-leather behemoth looking headphones resemble the brutalist architecture style with a lot of edges and just a circular strong headband, we first thought the headphones will start the review with a bang, which belief was later on confirmed.
The BOHM S6 are in-ear type of headphone. With an enclosure that avails people in pursuit of harmony, composure and comfort, the headphones won't disturb anyone in your surrounding while passively block noisy sounds from the outside.
Branded with the term X-Bass, it's suffice to say the headphones are packed with "Extra Bass" and so to speak highly centered on the low end frequency.
Drivers Size: 40mm
Bluetooth: 4.0
Weight: 240g
Microphone: Yes
Wireless range: Up to 10 meters
Water-resistant: No
Waterproof: No
Type: Over-Ear
Battery: Up to 15 hours
Controls: Yes
Being seen as the bigger brother of S9, the S6 headphones are somewhat versatile in the sense of what can provide hence this model carry a bit of utility – incorporated microphone, controllers but are also well built and easier to travel with or carry around since these headphones are collapsible.
On the technical side, the Bluetooth has been proved reliable and long-lasting. For 4 hours of charging, the headphones last for a solid 12 hours.
The battery time was dragged down from 15 hours due to few disconnections which happened during the moments when the headphones were tested to its limits thoroughly by listening farther than 10 meters away.

Touching the subject of sound quality.
For the aforementioned detail, the people who will enjoy S6 the most are the ones who seek pleasure from Bass Boosted type of music and different electronic genres such as EDM or Dubstep where the emphasis is put on lows and less on mids.
Because of this compromise of having plenty of bass, the sound quality trades a bright and up-front presentation among the midrange; The treble and bass frequencies encompass the vocals, thus downgrading the singing quality as compared to S6.
With the initial description regarding their size, we came to the conclusion that although they are affordable, carry tons of features and are bundled with a nice package, the BOHM S6 headphones are rather big and might not adjust to everybody.
The lower range is fantastic, although it's bothersome the sound quality suffers in the midrange.
In the end, if you have a preference for deep-toned music, the S6 headphones are a great pick and they don't overemphasize on bass.
Maintenance – The responsability of taking care of the leather pieces and making sure they retain their texture. Because of this reason, the earphones aren't suitable for sports even though they are sweatproof.
A bit heavy – Usually, Bluetooth earbuds are slightly heavier than normal earbuds, but the ergonomics are well thoughtout and the hooks somehow manage to make them comfortable even for a long time.
Prime design – high-class looking headphones with a businesslike vibe on them. The leather conveys a professional touch and fine modern aspect.
Practical and eccentric – A lot of headphones have similar features like Bluetooth, In-line Mic and decent Sound isolation, but not all of them embody a Gucci look.
Sound quality – The point of these headphones is not to look as neat as possible, but to provide a rare and breath-taking listening experience, which BÖHM S6 undeniably does.
Wireless Range: Up to 10m
BOHM S9 Review - Wireless Sport Earbuds
BOHM isn't a big and famous company yet. But I recall a few years ago I bought a regular set of headphones from an unknown company for $35-$40. They weren't from BOHM, and although it had no Bluetooth, the headphones were great. My purchase lasted me 4 years, and the sound was magnificent.
While the wireless feature was missing, the microphone was accurate and on point, the build sturdy. Could have worn them for hours.
In this moment, BOHM's wireless headphones S9 promptly unveiled those memories.
It might sound as I ridicule expensive headphones, but this bad boy is analog to David against Goliath whereas Goliath can be associated with most headphones in the proximity of $100 price tag.
Photive BTH3 is clearly a wallet-friendly pick given it's packed with many features and is within anyone's budget. It's true that you won't be able to buy the moon and the stars with $30, but add $10 more and you've got yourself a musical accompaniment.
Drivers Size: 40mm
Bluetooth: 4.0
Weight: 172g
Microphone: Yes
Wireless range: Up to 10 meters
Water-resistant: No
Waterproof: No
Type: Over-Ear
Battery: Up to 15 hours
Controls: Yes
First things first, they can connect wirelessly through Bluetooth 4.0, which although can have interferences with other wireless signals (2.4 GHz radio frequency), they'll do just fine in an environment with not too many wireless devices.
They are very comfortable and enjoyable. Primarily because the headphones are lightweight and the earcups enveloped in fine leather. Though the earcups can rotate and fold them horizontally, the headphones cannot collapse; however, you can carry them around in a hard case offered by BOHM. Their size is rather small, and so you will be able to transport them with ease.
A few other significant benefits are listed below:
Adjustable headband and swivel earcups
Flexible with lots of button controls
Durable battery ~ 12/15 hours
High wireless signal range – 10m/33feat
Impressive package – A 3.5 wired cable, USB charging cable and a user's manual
Has Bluetooth 4.0 technology
Integrated microphone
You don't need to be a genius to realize there's something special about these headphones. The sound is articulated in the mid-range, thus giving vocals a nice touch making an acapella distinctive and emotion-packed. And although the bass isn't extremely prominent, it's this configuration that frames a lovely sense of balance and harmony.
Though the sound is rich enough, don't expect a fascinating performance coming from a pair of Bluetooth headphones. The good-sounding music is slightly accentuated with the wired cable on.
iPhone 4S was the first device ever that used Bluetooth 4.0 wireless technology which also vastly reduces energy consumption.
Bluetooth 4.0 is the standard protocol developed by Bluetooth SIG (Special Interest Group) with the Internet of Things (IoT) in mind.
The competition is dangerously thin at these highs. Only a few headphones can offer Bluetooth capability, microphone, beautiful design and comfort, detailed sound and many more for a price that's not hefty at all.
All in all, Photive BTH3 are genuinely a compelling choice to be reckoned with, especially when you account the price you pay for a long-lasting extraordinary experience.
Low battery life – It's true that S9's battery doesn't last nearly as much as S6's battery, but these wireless earphones are designed for strenuous sports, which usually don't require much time.
Unreliable calls – There are some problems with the headphones at times where the microphone is not working properly or the conversation has no sound

Handy – Same as with their predecessors, BÖHM S6, the S9s are designed to be highly practical for particular situations, be it for Business, Gym or Traveling, the S9 comes in handy in most environments.
Great for fitness. They are sweatproof, have in-ear stabilizers, and require less maintenance as opposed to S6 which are more business-oriented earphones.
Bluetooth 4.1 technology – For most earbuds, this characteristic is truly an edge since Bluetooth 4.1 doesn't overlap and interfere with other wireless signals. Great addition, BÖHM!
Sound quality– Although it's not marvelous, it's far from decent. For a low-priced earbuds, this is substantial.
The ranking methodology of the best BOHM headphones
You've almost reached to the end of the BOHM headphones reviews so it's time to approach how we reviewed the line of headphones from Photive. And with that into account, this segment is dedicated to condense the most significant and insightful points that have been made.
BOHM has a variety of wireless headphones and bluetooth earbuds so we tried to rank them to find which headphone is the best within its category by researching and analyzing the ratings of other people's opionions  and by manual testing.
Ultimately, after aquiring enough data about every headphone we've concluded that among Photive earbuds, the #1 spot was earned by BOHM B76.
The reasoning behind our decision is quite straightforward. They have the fundamental elements needed in order to be viable for nature activities, sports and business-oriented tasks. The next step was to analyse the audio quality which weed out less remarkable contenders.
List of Rankings (in order):
There is a leap in the sound quality in each generation of earbuds. BOHM S9 was one of the best choices when it came to selecting an earphone that keeps quality for generations. It used to be one of the best bass earbuds under 100.
Regardless the mirific listening experience, these earphones cost a lot; The price is now around the $300 price tag (it used to be less than $100 in 2017 however the price increased as the cost of production as well as demand burst).
Still searching for the perfect headphones?