The market has a lot of high-quality closed-back headphones. And because there are so many of them, most people don't know which ones to choose. That's why we will focus on one of its features: passive noise isolation. As such, we features a list of the best noise isolating closed-back headphones. We also highlights the effect of noise isolation and how it impacts your listening experience and provide useful information for choosing headphones with good passive noise isolation.
In the end, we discuss how the different headphones in our selection can be used for various purposes and which ones are great for DJ mixing, recording, or simply listening.
Introduction
The best closed-back headphones often have natural sound-isolating properties, which is why they are also known as passive isolation headphones. However, a common misconception is that all closed-back headphones work like earmuffs or earplugs and that they all provide a high level of sound isolation. This is not true.
The noise reduction level of a closed-back headset ranges from -5 dB to -20 dB on average. This means that headphones barely offer sound isolation on the lower end (-5 dB) of the scale.
Types of Headphones with Closed Design
Before getting into the best sound-isolating headphones, it's important to know there are three types of closed-back headphones: over-ear, on-ear, and in-ear/earbud headphones.
In addition to defining these types of closed-back earphones with good passive noise reduction, we will also give the best examples and provide a brief description for each type.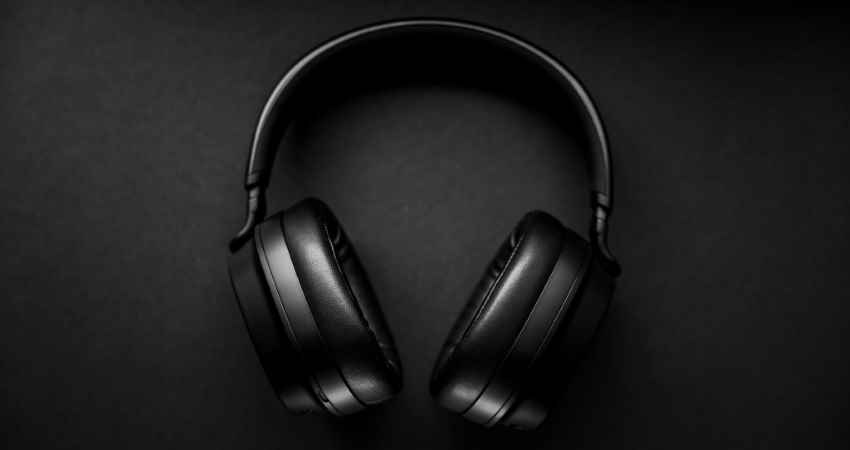 Over-ear headphones – the best design for sound isolation
Over-ear (Circumaural) Headphones: These headphones surround your ears entirely. They provide more space for larger drivers, passive noise insulation, better comfort, and powerful bass response.
Over-ear headphones are the most common and most traditional type; for example, Sennheiser HD 280 Pro, Audio-Technica ATH-M50, or Beyerdynamic DT 770 DT Pro.
They are usually very light and have large ear cushions that can properly wrap around your ears, which is the key to good passive noise isolation.
In general, these headphones are best suited for recording, DJ mixing applications, or simply for listening to music in public places if they have wireless connectivity.
On-ear headphones with passive noise reduction
On-ear (Supraaural) Headphones: On-ear headphones sit on top of your ears and have decent sound insulating properties as their ear pads aren't overly generous and thick. The headphones are lighter and often more comfortable than over-ear designs.
The on-ear design has a tighter seal, which compensates for the thinner padding of the ear cushions but can be uncomfortable for many people with large heads.
Sennheiser HD 25 II, Beyerdynamic DT 240 Pro, and JBL Live 400BT Wireless are examples of on-ear headphones that offer excellent value for money.
The JBL Live 400BT Wireless offers the best passive sound isolation of the three. The other two, the HD 25 II and DT 240 Pro are reliable choices among DJs and studio engineers for recording and monitoring.
Meanwhile, if you're looking for good on-ear headphones with active noise reduction, the Bowers & Wilkins PX5 Wireless is a perfect choice.
Noise isolating in-ear/earbuds headphones
There's a slight difference between in-ear headphones and earbuds when it comes to sound isolation, and that is how deep the insertion into the ear canal is, which impacts how much sound insulation you get. In-ear headphones offer better sound isolation than earbuds because they do not sit on the outside of the ear.
If you want a compact, portable pair of headphones that also offer good sound isolation, always opt for in-ear headphones. While some TWS earbuds offer adequate sound isolation, many sit on the outer ear and may provide inadequate seals to your ears, letting all the sound seep into your ears, making them useless for blocking out noise.
Some in-ear monitors and earbuds, such as the Apple AirPods 3rd Gen and Bose Sports Open Earbuds, have ventilation systems. These are not fully closed-back earbuds but open-back earbuds.
While these offer an airy sound, additional functionality, and greater comfort for those who suffer from heat or sweat buildup, they are counterintuitive in terms of passive noise isolation. You're best off choosing a pair of in-ear monitors with a fully enclosed design, like the Etymotic ER4XR.
Another important thing to keep in mind when buying in-ear headphones for good passive noise isolation is the seal and fit. If the seal is not adequate, the sound isolation will be unlikely to be sufficient. The ear tips are also important. Dense memory foam tips offer the best sound isolation.
Best Over-Ear Headphones to Cut Out Noise and Provide Comfort
Noise isolation is a must for over-ear headphones. Some people prefer headphones with active noise cancellation (ANC), but these closed-back headphones have good sound insulation without any technological help.
Sennheiser 670 GSP: The 670 GSP gaming headset is by far the best closed-back headset because of its sound quality and -20 dB overall noise reduction. The 670 gaming headset has a unique design that fits your head like a glove, but its weight and shape may not appeal to everyone.
JBL Quantum 800 Wireless: The Quantum 800 Wireless is another gaming headset that offers good passive sound isolation. The thick ear cushions offer great comfort and make the Quantum 800 Wireless one of the best closed-back headphones for gaming in noisy environments.
Sennheiser HD 3.50 BT: The HD 3.50 Bluetooth is an affordable wireless headset designed for music lovers who want a pair of wireless headphones with good sound and isolation from noise.
Audio-Technica ATH-M50x: These headphones are excellent for recording and monitoring. They are solidly built, so they can really take a beating. Most importantly, the audio quality and the sound isolation are superb.
The Best On-ear Headphones with Passive Noise Isolation
Over-ear headphones are not the only ones that isolate sound. There are also on-ear headphones that have good passive noise isolation.
JBL Live 400BT Wireless: These headphones are very well made and offer both comfort and decent sound performance. They don't perform as well as the Sennheiser HD 3.5BT but give you a nice, quiet listening environment.
JBL E45BT Wireless: With the E45BT Wireless, you pay a little more, but you get JBL's refined sound with good noise isolation. It looks better than the Live 400BTs, sounds better, is foldable, and just as comfortable.
Earphones/In-ear Monitors That Leave You Wondering Where The World Went
It's well-known that closed-back headphones have good passive isolation properties. Still, despite the lack of thick padding and insulating material, professional in-ear monitors can compete with over-ear headphones when it comes to noise isolation.
Here are some of the best noise isolating in-ear monitors:
Etymotic MK5: The level of sound isolation offered by these headphones is simply staggering. They virtually block out any external noise, making them the best sound-insulating in-ear headphones with an average noise attenuation of -42 dB.
Cambridge Audio Melomania 1 Truly Wireless: The Melomania 1 TWS headphones are another outstanding gear due to their high sound attenuation and extremely good music playback. It retails at a relatively steep $100, but they are worth every penny.
KZ AS10: The KZ AS 10 are popular for carrying ten balanced armature drivers but also for their powerful noise reduction. They can easily challenge active-noise canceling headphones that cost hundreds of dollars while costing only a fraction of that price.
Shure SE215: These are the best in-ear headphones for recording available for budget users. These professional in-ear monitors have excellent sound isolation, just as KZ AS10, a wide frequency response, and low distortion.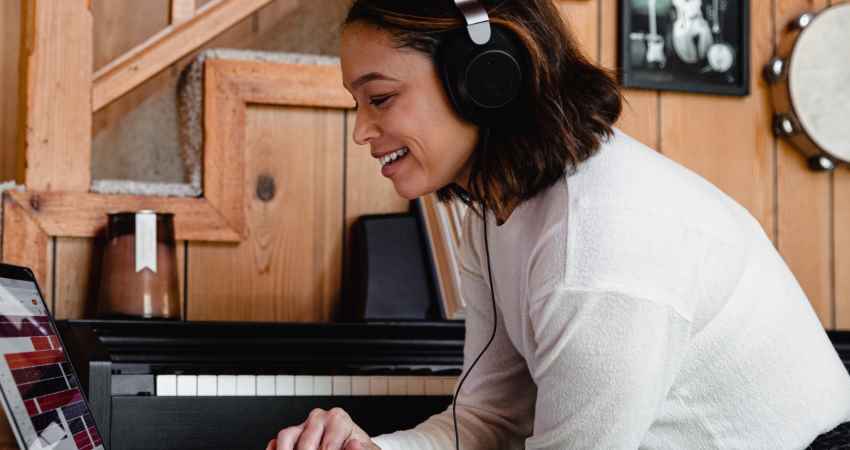 What offers good passive noise isolation?
Besides physical aspects that affect the loudness of the sound and how sound is transmitted, such as temperature, wind, etc., other aspects contribute to the noise that can be heard while wearing headphones.
These aspects include the type of airflow within a headphone and the natural sound insulating properties of a headphone. The latter is termed passive noise isolation, and we will discuss it briefly here.
Seal: Factors such as the seal formed by the headphones and how the earpieces fit into the ear will also affect sound isolation.
Material: Closed headphones have thick ear pads and leather cushions as they create an airtight seal to block out external noise.
Airflow: The airflow can contribute to the level of passive noise isolation attained. Headphones with air vents or open-back design do not block out noise, and hence no passive noise isolation is offered.
Advantages and Disadvantages of Passive Sound Isolation:
We've discussed more about the sound isolation of headphones in our previous article. Passive noise isolation is very important, especially when you want to peacefully enjoy the music and media.
Here are some of the advantages and disadvantages of passive noise isolation:
Eliminates high-frequency noise
Does not require a battery to attenuate ambient sound
Does not generate white noise or background noise.
No need to pay an extra $20 to $50
FAQ
What kind of headphones are best for me?
Depending on your budget and primary activity, you can choose from over-ear, on-ear, and in-ear/ earbud headphones with a closed design. For a student, ANC headphones are a better choice, but earbud-style headphones are better for somebody who works out.
Something like Etymotic MK5 or Etymotic ER4XR might be exaggerated if you don't live in a noisy city or near a railroad or airport. For casual users, in-ear monitors like Shure SE215 or on-ear headphones like JBL E45BT Wireless are good choices.
What to look for in a closed-back headphone?
Sound quality, comfort, noise isolation, build quality, and functionality are important. You can't go wrong with closed-back headphones in terms of comfort, but if you like to listen to music and keep the outside world at bay in any situation, there are good in-ear headphones that are cheaper than a pair of closed-back headphones. We recommend the KZ AS10 and the Cambridge Audio Melomania 1+ as these provide the most sound insulation and the best sound quality for the price.
How can I increase the sound isolation of my headphones?
In the case of in-ear headphones or earbuds, replacing the silicone tips with Comply Foam tips is the most common solution. However, the sound isolation of the headphones can be further improved by using a good seal between the headphones and the ear. Try using different sizes of foam tips to get the best fit. On-ear and over-ear headphones usually have leatherette or synthetic plush padding around the ear cups. Replacing the ear cushions with thicker, denser ones will give you better passive isolation
Will these headphones be able to create a quiet environment for me?
The noise attenuation capability of your closed-back headset may vary. Creating a quiet environment depends on the noise-canceling ability of your headphones, the loudness of the environment in question, and the noise sources. For example, if you have a stationary truck outside your home that makes deep noises, your passive noise-canceling headphones with -40 dB in the treble range are useless.
If you know the noise reduction level of your headphones, check the following chart to see how different noise reduction levels improve your listening experience:
10 dB reduction: At this level, you will notice a significant decrease in the level of surrounding noise, but nothing extraordinary. The upper part of the sound spectrum will be heard twice as quieter or more, while the first frequency band will remain the same.
20 dB reduction: A 20-decibel reduction in sound is a dramatic reduction in surrounding noise levels and can even create a peaceful listening environment. The upper end of the sound spectrum is reduced by about 65%, and the first frequency band by about 5-10%.
30 dB reduction: At this level, your ears will have trouble understanding the sounds in your environment. Music playback will also mask outside sounds, but more importantly, the listening experience is not hindered, and you can enjoy your music even in relatively noisy environments.
Do I need expensive headphones with good passive noise isolation?
You don't need expensive headphones to enjoy a pleasant sound experience with good passive noise isolation. You can find a decent pair of headphones in the $100 USD range.
Headphones such as the KS AS10, JBL LIVE 400BT cost less than $100, while others like Shure SE215 Pro, Sennheiser HD 3.50 BT, and Cambridge Audio Melomania 1 Truly Wireless are slightly more costly but have premium sound and fantastic noise isolation.
They don't cost an extra $100 to get a similar level of sound reduction as some of the most effective ANC models, which is why I recommend them.
Conclusion
Closed headphones do naturally block a bit of outside noise, and that's a good thing because it protects your hearing and helps you focus on the music, video editing, recording, and podcasts you listen to without being disturbed by outside noises.
Not all sound-isolating headphones are created equal. As you've learned, it's pretty challenging to find a great affordable pair of headphones with good passive noise isolation without overpaying for ANC.
If you liked this article, you could also read our other guides (Closed-back Vs. Open-back and The Difference Between Active and Passive Noise Reduction). LINK HERE