It's a fact that finding good affordable Hi-Fi headphones that offer incredible, audiophile-grade sound quality is hard. Some headphones come at a good price, but they don't excite an audiophile. The headphones I reviewed are the top 3 best budget high-fidelity headphones of the audiophile community—once you try them, you'll see why.
In a nutshell, this article explores the best affordable hi-fi headphones, how they compare to expensive consumer headphones, whether buying entry-level hi-fi headphones is worth the money, and provides answers to frequently asked questions on the subject.
The best high fidelity headphones on a budget
Assuming you're on a small budget and can afford to spend up to $200-300 USD on budget high-fidelity headphones, the following three headphones are a no-brainer in terms of value and sound performance:
Philips Audio SHP9500
HiFiMAN HE400se
Beyerdynamic DT 880 Premium Edition 32 Ohm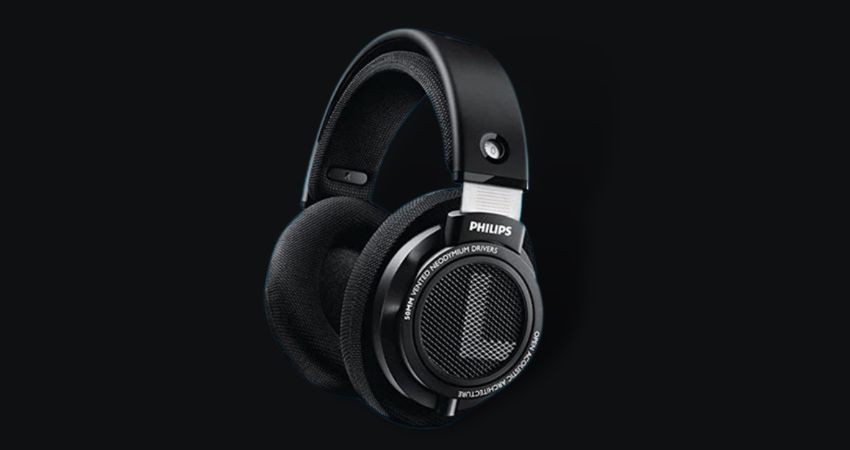 Philips Audio SHP9500
When it comes to good-sounding headphones, the Philips Audio SHP9500 are affordable high-fidelity open-back headphones that spark interest among budget-conscious audiophiles who do not want to compromise on sound reproduction or construction quality.
The SHP9500 delivers detailed clarity at all volume levels but impresses the most with its open and transparent midrange reproduction, which often leads to an engaging listening experience. Compared to mid-range audiophile headphones, Philips SHP9500 has a more accurate midrange, and the soundstage is noticeably wider than average. While mid-range performance is top-notch, the bass output is lacking.
Comfort-wise, the SHP9500 features a unique, ergonomic headband with mesh-like padding and sliding steel bars. The ear cups are open for maximum airflow and a wider soundstage, with metal grills styled similarly to the padding. Nevertheless, there are still some question marks regarding the quality of their comfort and durability, with users reporting that the cushions are particularly loose.
In addition to being praised by community audiophiles such as Zeos, Crinnicle, and many reputable head-fi.org members, the SHP9500 was also appreciated by professional reviewers such as Rtings and Hardwarecanucks. And while the Philips SHP9500 lacks playback controls or a microphone, it punches above its weight and is sure to satisfy most audiophiles looking for a budget headphone with a terrific sound.
On a side note, I have used the SHP9500 myself and found them way too bright for my taste and lacking bass.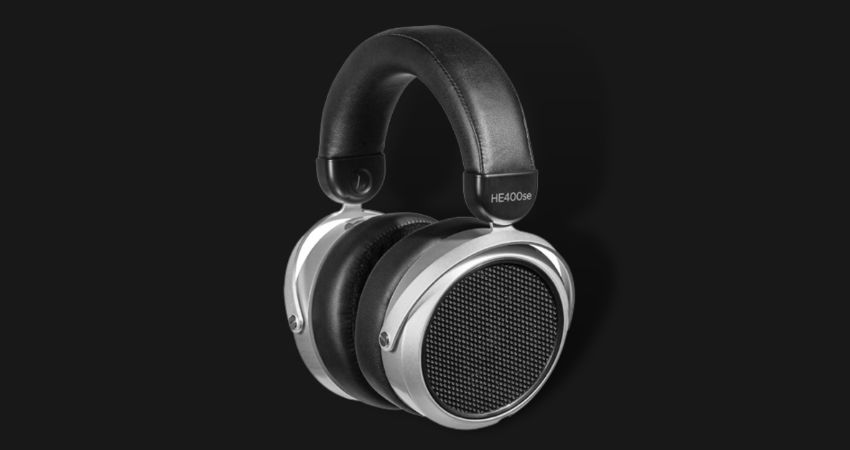 HiFiMAN HE400se
Before you look at high-fidelity planar headphones like the HiFiMAN Sundara, you might want to consider the HiFiMAN HE400se. These affordable planar headphones offer an excellent sound that is second to none. In fact, it's hard to find a better alternative in this price range.
The HE400se is an open-back headphone. They are incredibly comfortable and easy to wear and allow you to listen to music at home. They have great clarity and a wide soundstage and provide lots of detail. The HiFiMAN HE400se has surprisingly low distortion and treble extension;
The bass is linear and lacks punch and presence. They're not as deep as most open-air headphones but play quickly and with excellent precision. HiFiMAN HE400se doesn't play with much musicality and can sound dull, especially compared to a closed-back audiophile headphone like the Meze 99 Neo.
Like most high-fidelity headphones, the HiFiMAN HE400se headphones are ruggedly constructed of metal and stainless steel and look as good as they sound, but they don't have the same level of refinement as high-end models. With a sensitivity of 98 dB, they are not easy to drive and require a decent headphone amplifier to reproduce music at the best sound levels.
Of all the things that make the HE400se a tempting alternative to the high-end planar headphones is its affordability. It costs about half as much as most of its competitors and can be frequently compared to mainstream headphones in the $500 category. As such, HE400se remains one of the best affordable high-fidelity headphones in their class.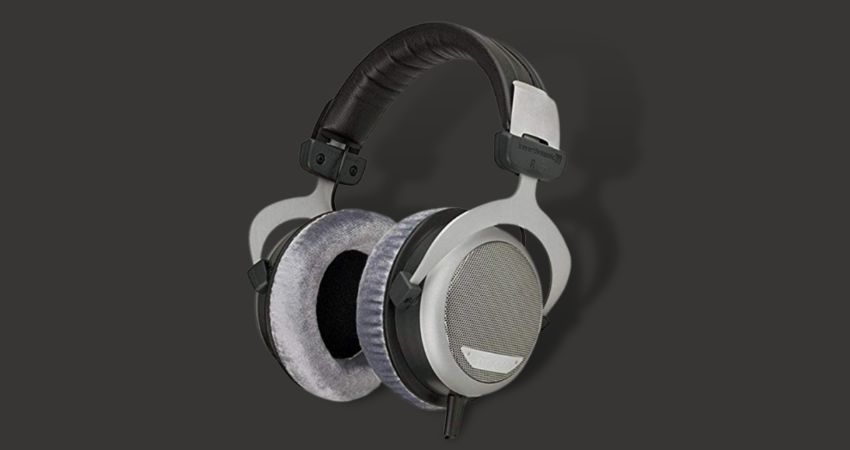 Beyerdynamic DT 880 Premium Edition 32 Ohm
If you're one of those audiophiles who crave a pair of semi-open hi-fi headphones, the Beyerdynamic DT 880 Premium Edition 32 Ohms might appeal to you. These high-fidelity headphones are reasonably priced and offer decent sound isolation while maintaining a spacious soundstage so that sound sources can stand out from each other.
The headphones have a low impedance and a moderate sensitivity of 98 dB for use with smartphones and tablets. They offer great clarity, frequency detail, and excellent sound reproduction. Their semi-open design allows for sound leakage but also offers a fantastic soundstage and powerful bass response. The sound is more deep, vibrant, and kicking than the HiFiMAN HE400S and Philips SHP9500, but relatively analytical and detailed.
The DT 880 Premium Edition offers a full, transparent sound with a good dose of detail and clarity. The sound is full-bodied and well-developed, with both low and high frequencies. Bass is tight, fast, and deep and goes as far as some serious and more expensive high-fidelity headphones. It lacks natural bass and depth of sound, unlike the DT 880 Pro, but still manages to deliver a rich, crisp sound with a good amount of detail and clarity in the highs.
The Beyerdynamic DT 880 Premium Edition 32 Ohm are durable thanks to their large headband and metal parts; these are simple, no-frills headphones without music controls, detachable cable, or ear cups. As a result, the DT 880 Premium Edition isn't very versatile; thus, it's best suited for studio recording or home listening for classical or jazz music genres. The 10-foot cable also solves the problem of portability for studio applications but interferes with music listening on the go.
---
I have carefully curated this list with the audiophile community's expectations of superior sound quality at an affordable price in mind and have only considered audiophile headphones that offer the best sound at the lowest price.
Buying anything other than the headphones recommended is likely to be less valuable. But for those who want more choices, I've also created a separate list of affordable high-fidelity headphones that you should check out.
Budget-friendly audiophile headphones worth mentioning
Other inexpensive high-fidelity headphones that I considered listing but didn't make the cut are Sennheiser HD 559, Sennheiser HD 560, Sennheiser HD 569, Sennheiser HD 6XX, Meze 99 Neo, Grado SR80e, Philips Audio Fidelio X2HR, Audio-Technica ATH M50x, Etymotic ER4 XR, Final Audio Design E5000, Focal Listen Professional, Beyerdynamic DT 770 Pro 80 Ohms, Monolith by Monoprice M565C.
These headphones are high up on the price-performance curve, but below the models, I've recommended because they're lacking in one or more areas. For example, Sennheiser HD 559 is one of the best open-back headphones under $100, but because its build quality is inferior to that of Philips SHP9500, it didn't make up the list.
They're well worth the money and should only be considered if the three recommendations above don't appeal to you.
Note that all of these headphones are available on Amazon.com, and some of them can be shipped for free in the U.S. if you have signed up for Amazon Prime.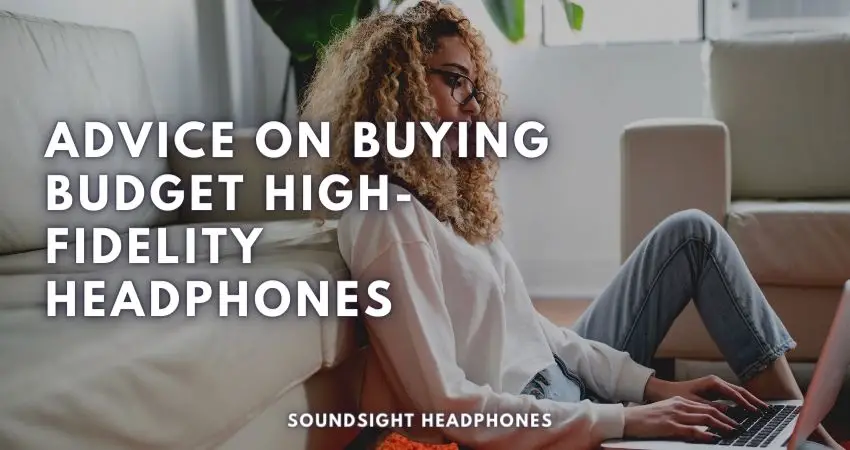 What to look for when buying budget high-fidelity headphones
If the recommended high-fidelity headphones in his list don't suit your needs, consider the following three points before purchasing any pair of high-fidelity headphones:
Choose the type of headphone that fits you
The most important thing you should consider is what type of headphones will be the best for you. As such, here are a few tips to consider:
What kind of music do you listen to?
If you listen to electric dance music, dubstep and rock, you may want to consider a pair of balanced or bass headphones. In general, closed-back headphones offer the type of music playback that fits these genres. On the other hand, open-back headphones are blander, linear, but precise. They have a spacious presentation with a voluminous soundstage appropriate for acoustic/classical music and jazz, where midrange and treble are essential factors to consider.
Do you mainly listen to podcasts or play games on your PC?
High-fidelity gaming headphones typically feature a closed-back design for sound isolation and a more vibrant, fuller sound. In contrast, open-back headphones are used more for listening to podcasts and competitive gaming, as they reproduce sound more accurately and intelligibly.
Do you listen to music at home or on the go?

The audiophile headphones for portable use have a closed-back design, are lightweight and have a short unbalanced cable with an optional built-in microphone. They also have a low impedance, less than 32 ohms, for easy pairing with portable players or smartphones, eliminating the need to carry extra equipment.
High-fidelity headphones for home use typically have a strong, flexible, balanced cable, a rugged design, and a higher impedance. They sometimes need a stationary amplifier that is not inconvenient to use at home. While this adds to the cost of your purchase, home-use high-fidelity headphones focus on providing fantastic audio quality and have solid, streamlined construction.
No additional equipment required
When buying a high-fidelity headphone, sometimes it may require additional equipment such as DAC or AMP, which requires more money. A headphone with high sensitivity and low impedance can better fit your needs as they don't rely on external equipment to amplify the signal.
Take note that low-impedance headphones don't have the same sound quality as high-impedance headphones, as the signal may get distorted if your sound source doesn't deliver consistent and clean power.
If you really require the extra pieces, your total budget will be going up with the price of both the headphone and the equipment. So, consider those factors before making that purchase decision.
Avoid wireless headphones
Wireless headphones never offer exceptional value for money. Additionally, they lack the incredible sound quality that audiophiles are looking for. They cost more than wired hi-fi headphones and have inherent flaws in wireless technology.
If you're interested in a pair of great-sounding wireless headphones, you should know a few things before buying wireless audiophile headphones. High-speed Bluetooth technology, advanced codecs for transmitting high-resolution audio streaming, and reliable wireless connectivity are a few of the essential aspects you need to consider when buying wireless audiophile headphones. LINK HERE
Entry-level hi-fi headphones vs high-end consumer headphones
In a way, most consumer headphones are overpriced. And it's unfortunate to know that you bought a pair of high-end, $300+ headphones that aren't even worth the price. Even Sony's WH-1000XM2, one of the most popular sub-$200 noise-canceling headphones, offers mediocre sound quality for that price. But that's okay because it doesn't fall into the high-fidelity category and makes up for it with other features, such as active noise cancellation.
Why affordable audiophile headphones are worth it
The reason why it's worth buying audiophile headphones that don't break the bank is that the music sounds better than it would on high-end consumer headphones with wireless technology (or other non-music features) while offering half the sound quality of serious high-fidelity headphones for a fraction of the price. LINK HERE
Economy audiophile headphones are also more comfortable to wear for long periods of time because they are not as rugged as some $1,000 closed-back audiophile headphones. They don't have a strong clamping force that causes fatigue and have a reasonable weight that puts less stress on the head and neck.
FAQ about budget headphones with great sound
How to tell if a cheap hi-fi headphone is good or not?
The best way to know if a cheap hi-fi headphone is worth your money is to listen to it. However, it is also helpful to check that the headphones have a well-developed sound response and balanced tonal characteristics.
Hi-Fi headphones stick to the basics and avoid any mistakes in terms of sound reproduction. They ensure a precise frequency response, a fantastic soundstage, and the ability to play complex songs without distortion. You'll likely get more out of your headphones than your average mainstream brand.
Are cheap hi-fi headphones worth spending money on?
If you're all for sound quality and don't mind spoiling your budget, the answer is a definite yes. Cheap hi-fi headphones provide an excellent bang for the buck and are certainly not a waste of money. Their sound reproduction is on par with mainstream headphones you see every day on editorial websites.
Conclusion
Budget audiophile headphones are perfect for music lovers who don't get enough musical satisfaction from ordinary headphones. As is only natural, some may think they are less impressive and worthy of attention, but as many who tested these cheap headphones for themselves, the reality is different.
Now that you know that high-quality audiophile headphones at a low price exist and you have a carefully selected list of headphones, you can safely buy any of the headphones I have mentioned in this article.