If your headphones have a price of $100 and just broken, you are possibly looking for a proper replacement. You can go to an electronic or computer accessory store and buy a new one for the same price. If you have a large budget for headphones and your usage and requirements are more serious, you should always take care of some important features while buying a new headphone. We are giving you some useful tips that will help you choose a good pair of headphones.
1. Start with priorities
The music requirements are different for different persons. As you know, music is dependent on the quality of sound. Some person wants a bit more crazy type of sound while others want natural sounds. For this purpose, you must define your usage scenarios before buying a new headphone for you.
You should always choose such headphones that will work according to your working scenario. It is not necessary that a headphone that is working well in one condition also works well in another situation. For example, when you are choosing a full-size Hi-End model, you cannot use its portability normally. You'll surely notice that these kinds of headphones have weak insulation and bulky design.
For the sake of ease, you can buy a wireless headphone, which is more expensive but have highly portable. Remember, you have to bear a sound quality loss when you use wireless headphones.
On the other hand, when you choose headphones for studio monitoring, you'll feel tasteless and lifeless music.
Universal headphones are those headphones which are suitable in all kinds of conditions, but there is a problem, these headphones merely exist in the world. So we recommend that when you are going to buy a headphone for you, you should ask your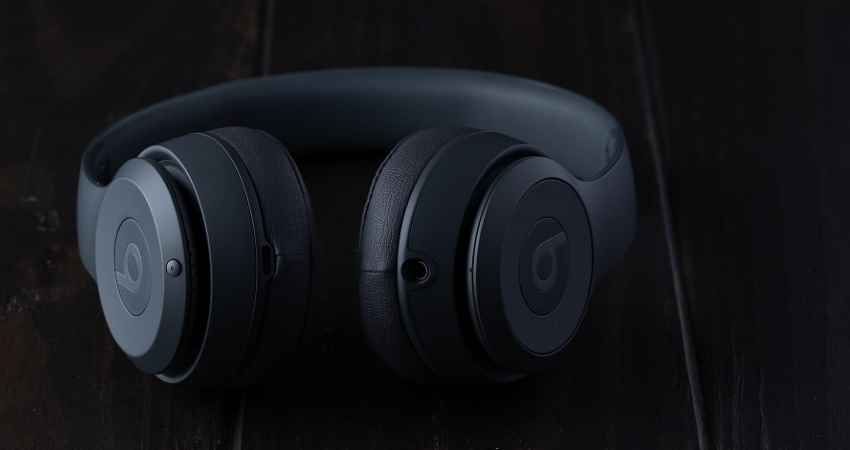 2. Buy the headphone, not the brand
If you have read the articles related to buying headphones, you probably came across such a sentence: "You should always give preference to well-known brands of headphones established in the field of audio such as Sony, Audio Technica, JBL, Sennheiser and Bose, etc."
In some cases, this sentence is correct, but when you think practically, this sentence is not valid for some reason. You are surely finding this thing confusing. Let us clear to you. The branded headphones have high prices and a famous name throughout the world, but when these headphones are unable to meet your needs, they are worthless and useless. That is why happiness is not in the brand. If a non-branded headphone is working according to your desired scenario, it is best for you. On the other hand, if a branded headphone with a high-quality sound is not working according to your desired scenario, it is worthless.
3. Sometimes two pairs are better than one
If you have a large budget, you should buy different pairs of headphones rather than one. It will help you in comparing the properties of both these headphones and the selection of the best headphone for you. Buying two different headphones rather than one will save you from finding a universal headphone.
For example, if you are buying a headphone for listening to music at home, you need a headphone having a very sleek design and deliciously twist the material. Still, at the same time, you need to use these headphones in your home studio also where you want a piece of excellent sound music. One pair of headphones is not enough in these situations. That is why having two pairs of headphones are better than one.
If you are buying headphones for only home use, you can buy something like Audio-Technica ATH-M50X (high-quality closed studio headphones).
4. Not all features are useful
If you go to a store for buying a suitable headphone for you, you will probably ask to check the reproducible frequencies by the store employees. They will surely say to you that higher the reproducible frequency will give you high-quality sound. It will happen when you draw a conclusion about the headphone's sound quality according to its technical features.
But the truth is the opposite of this thing. Characteristics and technical features have a minor relation to sound quality. You can prove this practical also by using headphones.
Well, you are surely confused by this thing. So, let's figure it out. The range of reproducible frequency is the range of frequency which a headphone can produce. It is also called as the range of sound heard by a person. In theory, this range value is 20-20000Hz, and beyond this range value, the frequency is useless for the headphone perspective.
The actual thing you should consider about the headphone is the level of volume at which it reproduces the specific range of frequency. It sometimes happens that a headphone that can reproduce a wide range of frequency will produce rather large-signal unevenness.
You can validate the above arguments by using Beyerdynamic T1 Tesla. It has a claimed frequency range of 5-5000 Hz. In the region above 10 kHz, there is a decline in the volume. The volume graph will drop more than eight times, which means there is a decrease of -20dB- and you will find nothing like 5-50000 Hz. Actually, it is a lie.
The Beyerdynamic T1 can produce 5-50000 Hz in certain conditions but with meager volume and high distortion. So, you can say that this reproducible frequency range feature is completely useless.
5. Technology is needed
If you are looking for good headphones, you are surely searching for good technology. Nothing can work without technology. The word "technology" when it comes to headphones, means the working principle of the headphones. You can take it as drivers' principle operation of the headphones.
The headphones have different drivers than the drivers installed in the speakers. There are many types of fundamental drivers of headphones, such as electrostatic, isodynamic, and balanced armature drivers, etc.
The sound quality of all these drivers is different from each other. Some provide excellent sound quality, while some create distortion. Testing different technology is best in the selection of a suitable headphone for you.
6. Good headphone characteristics
You probably think about the characteristics or features on which you have to pay attention while purchasing the headphones. Honestly, there are no features of headphones that can directly indicate the sound quality, but good technical characteristics indicate high-quality headphones.
Usually, people think that sensitivity and resistance can make a difference when choosing a suitable headphone. The lower the headphone's resistance, the easier it is for your smartphone or player to handle the headphones.
On the other hand, the low resistance can produce distortion in the sound, and this distortion will increase in level when you try to listen to music through a smartphone or player.
The higher the sensitivity, the louder the headphone music will be. The sensitivity feature is more critical in smartphones and players who have a very low amplifying capacity.
If you are looking for a portable headphone (for smartphone or player), we recommend you that you choose a headphone with a resistance of 32 or 64 Ohms and a sensitivity of 100 dB / mW.
If you're choosing a wireless headphone, you should pay attention to their support for aptX technology. This technology will provide you with an enhanced sound quality system via Bluetooth. You should always look for an active noise cancellation system also.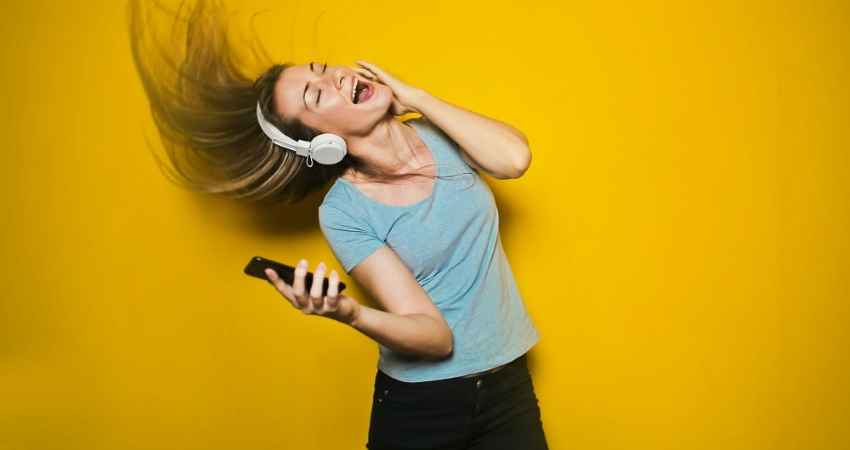 7. Test the headphones yourself!
There are many helping articles available on the internet on the topic of headphone selection. These articles can be helpful for you somehow in finding a direction for purchasing headphones.
But have you ever thought that how can anyone know about your choice, likeness, and dislike? Certainly, no one can. So we can say that deciding on buying headphones (expensive especially) without any knowledge about them is like purchasing an expensive suit for you which you have even not tested and hoped that it will fit perfectly.
So, what is the solution to this problem? Listen, listen, and listen again; this is the thing. You will test different headphones, sound quality, and sound insulation, and you will undoubtedly find the best piece for you.
8. Judge with your ears
While purchasing a headphone for you, you should always believe yourself because you are the person who is going to use it. Buy the headphone which you like. The sound quality is determined by two main parameters when you look from an objective point of view: the frequency balance, which comes through the linearity of the amplitude-frequency. This frequency balance is responsible for sound simplicity and naturalness.
The second thing is the resolution of the headphone, which is responsible for the clarity and elaboration of the sound details.
These parameters could be absolutely on your side if you see them from a subjective point of view. Sometimes, reviews on specific headphones can misguide you. For example, when you will read the reviews about MyST IsoPhones, you can start liking its linear and detailed Audio-Technica ATH-W5000 because they deliciously "mow" the sound. It will usually give you perfect female vocals and jazz tools.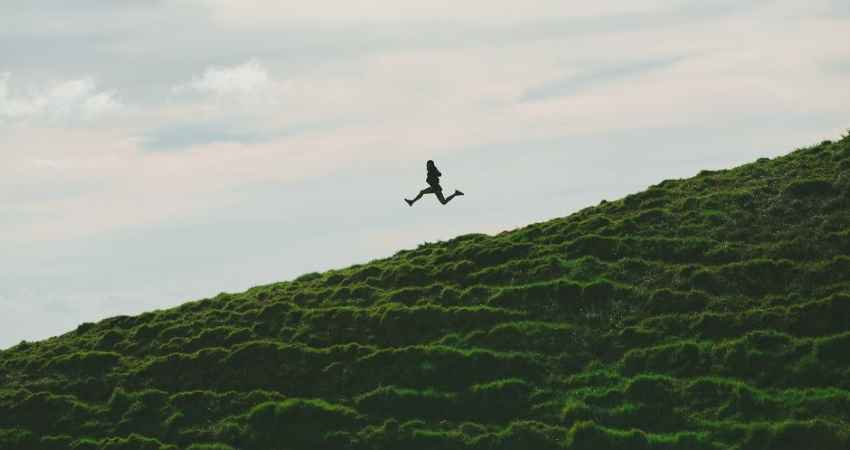 9. Break the meta
There is a stereotype in the sound and headphone industry that "In-ear headphones at equal cost always sound worse than full-size ones. And the level of top full-size headphones for in-ear headphones is simply unattainable." Shure SE425 and 1More Quad Driver are incredibly good-sounding in-ear headphones that deserve each and every dollar.
The source of this stereotype is unknown, although it has a very indirect relation. We have discussed in detail that the sound quality depends on two parameters, the linearity of frequency and resolution. You can leave the first parameter because nobody can argue that in-ear headphones can play quite smoothly.
Talk about the second one, which is the resolution of the headphone. The resolution of headphones is actually the level and quality of the sound detailed when the headphone is playing recorded audio. There is a principle of the resolution, the higher the inertia, the higher will be the resolution.
The resolution is also dependent on drivers'. Now we are going to think about what the relation between the drivers and inertia is? Well, this relation is totally different for different models of headphones. Balanced armature drivers' have very low inertia, and they are installed in high-quality headphones. On the other hand, large drivers' of the top full-sized models also have low inertia.
You should always look for balanced armature drivers' headphones because they provide high-quality sound and resolution.
10. Higher price doesn't necessarily mean higher quality
Though it is not looking true, it is a fact that quality is not proportional to price. If you want to get a high-quality sound for a relatively low cost, follow this tip. Search among the B-brands. Many less popular companies will show up like 1More, Optoma, Shure, and Chinese HIFIMAN, and some others offer several models with a very favorable price-quality ratio.
You can check the popularity of these brands by reading different forums and articles on the internet. You will surely find the best reputation product, which has a very high price-quality ratio.
For your ease, we are highly recommending that you do not rely only on forums and helping articles, try themselves yourself. You can go to the electronic store and try them one by one. For the sake of convenience, we are recommending you some models which have a very favorable price to quality ratio. These are Shure SE425, MEE Audio Pinnacle P1, HiFiMan HE400i, Optoma NuForce HEM8, 1More Quad Driver. But again we are recommending that you should listen to everything yourself first.
We are hoping that these tips will be beneficial in your selection of good and high-quality headphones. Do some research and try everything yourself. It will help you make a good choice for headphones because only you know what you want. In many well-known stores, the facility of checking is available.